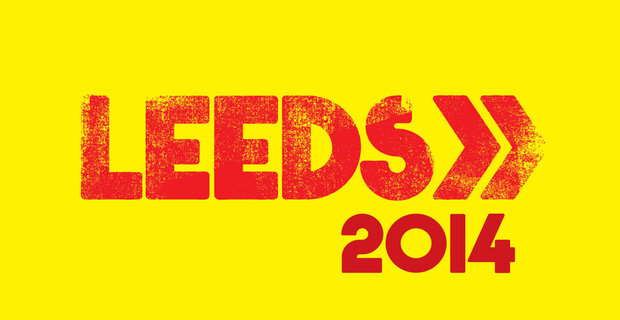 Leeds Festival has traditionally been a staple on the festival circuit, setting high expectations of impressive lineups every year. As it's always important to strike a balance between seeing stadium favorites and those bands that in a year or two you can lay claim to the fact that you saw them at Leeds first, here's ten bands featured in this year's lineup not to be discounted…

The Horrors released album 'Luminous' this year to impressive reviews, proving the career longevity and continued relevancy of their band. With their reputation for quality craftsmanship while playing festivals, catch this band at the height of their powers the NME stage on Friday. Also playing the NME stage on Saturday, Temples have quickly skyrocketed to playing sellout gigs and if you didn't get tickets to Glastonbury, don't miss the band's appearance at Leeds this year. Their version of psychedelic rock has penned tracks such as 'Shelter Songs' from debut LP 'Sun Structures' that present the perfect festival vibe. Worcester fourpiece Peace have been making a name for themselves with their incessant touring and old-fashioned approach to indie with debut record 'In Love' and recently announced follow-up 'Money'. Playing a slew of UK dates this summer, catch them at the Festival Republic stage on Saturday.
American indie outfit Bear Hands also make an appearance on the Festival Republic stage, supporting their recently released album 'Distraction' with catchy songs such as 'Peacekeeper' and 'Agora' sure to freshly update your summer playlist. Playing Leeds as their only UK date this summer, don't miss your chance to see this talented quartet.
If house music is more your forte, catch Australian DJ Harley Edward Streten, better known as Flume, headlining the BBC Radio 1 Dance Stage. With hits such as 'Holdin' On' and 'Drop the Game' and a recent must download remix of Lorde's 'Tennis Court', the winner of Producer of the Year and Best Male Artist at 2013's ARIA Awards is guaranteed to put on a memorable show. Sharing the stage with Flume, house duo Bondax have been one of the most talked about electronic acts over the past year, producing gorgeously fluid tracks such as 'Gold' and 'Giving it All'. Performing at various festivals across Europe including the upcoming Parklife Weekender, their quickly becoming ubiquitous and unique sound is deserving of the hype. Danish electronic pop artist Karen Marie Orsted, better known as MO, has had a breakthrough year with the release of her debut album 'No Mythologies To Follow' and hits such as 'XXX 88' featuring Diplo. Catch her Sunday opening the BBC Radio 1 Dance Stage.
American rappers Macklemore & Ryan Lewis play the Main Stage of Leeds Festival, and back their success in the charts with a superb live show. Reading and Leeds mark the duo's only UK festival appearance this summer and there are far worse ways to start a weekend than singing along to anthems like 'Thrift Shop' live. Another international act, indie pop outfit American Authors (known for single 'Best Day of My Life', which has featured in various television soundtracks), play the Festival Republic Stage Sunday with a set that is sure to be full of summery, catchy tunes.
Finally, if you missed Brighton rock duo Royal Blood in their support slot for the Arctic Monkey's Finsbury Park shows, catch them on the NME stage performing edgy, brooding songs such as 'Come on Over' and 'Out of the Black', as this band that's been around only since 2013 has already proved themselves to be a name on everyone's lips.
Words by Ruby Hoffman (@RubybHoffman).
Be sure to 'Like' us on Facebook and Follow us on Twitter to keep up to date with all the latest Northern music news!