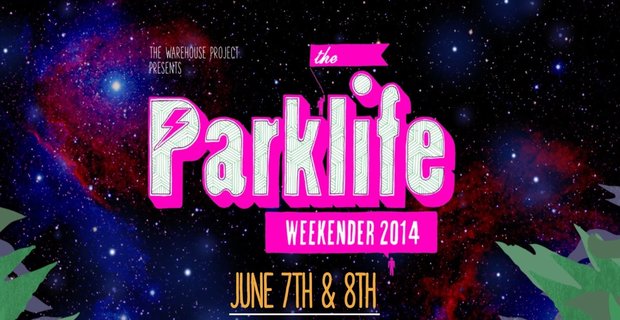 Now in its fifth year, Parklife will return to Heaton Park, Manchester, for two days of cutting edge music (plus a few old favourites) on Saturday 7th and Sunday 8th June. Once again, it's sure to make for a frenzied – and hopefully sun-soaked – weekend of fun.
But with so many darn fine acts to choose from, you're probably struggling to decide who to see, and who you'll favour when the inevitable set time clashes arise. Well, don't worry, we're here to help.
FRIDAY
Snoop Dogg
Okay, so he's an obvious choice, but an absolute must-see who's guaranteed to drop it like it's hot. And when an artist of this stature changes their name more often than they perform in the UK, you have to embrace the opportunity to get involved with both of your beer-filled hands!
Rudimental
You're sure to feel the love when the boys from Hackney take to the stage. Their high octane dance tracks were everywhere you looked last year, and they're still keeping momentum going one summer later.
Factory Floor
With a name like this, it was no surprise that New Order's Stephen Morris got involved in producing this London trio at an early stage. Similarly, their dark disco sound has drawn comparisons with The Fall and Joy Division. If this can't repair the North-South divide, nothing can.
Bipolar Sunshine
This home-grown talent has been emerging over the horizon for some time now. Formerly the vocalist of Kid British, Adio Marchant has been creating music which, given his name, has an unsurprisingly sunny disposition, yet feels far removed from the much-loved 'Madchester' sound.
Chromeo
The fantastically named Dave 1 and P-Thugg have never been ones to take themselves too seriously. This duo from Canada mixes a cocktail of funk, synth, pop and electronica which is refreshing and reenergising in equal measure.
SATURDAY
Public Enemy
To think that this New York hip hop collective only hit the scene during the London Olympics would be a huge oversight. They're one of only four rap acts to ever be inducted into the Rock and Roll Hall of Fame, and their stage-headlining slot will allow Chuck D and his crew to show the crowd exactly why this was.
Disclosure
Guy and Howard Lawrence were the sibling success story of last year and completed their biggest tour to date earlier this year. There wasn't a bad track on their debut album Settle, so you're unlikely to get chance to rest your legs when they hit the stage!
Warpaint
The West Coast, musical equivalent of Lena Dunham's 'Girls': they're four of California's coolest females, merging perfectly constructed, slow-building rock with luscious melodies that cast a shadow over their counterparts, Haim.
East India Youth
On the basis of his support slot on Wild Beasts' recent tour, William Doyle is possibly the most smartly dressed man performing EDM today. Armed with a laptop, guitar and a mass of dials to turn, he produces fuzzy soundscapes which build to a crescendo of noise.
Ella Eyre
Whilst the Sound of 2014 winner Sam Smith (who also features on the bill) wore the crown this year, it's the runner-up whose voice truly reigns supreme. Be sure to check out this potential heir to the throne as the Queen of R 'n' B.
Words by Stuart Holmes.
Be sure to 'Like' us on Facebook and Follow us on Twitter to keep up to date with all the latest Northern music news!