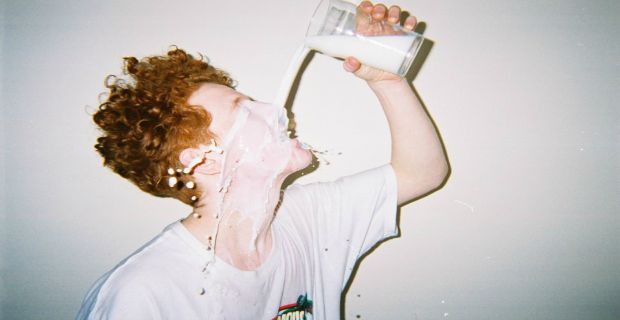 As the clouds begin to draw over the growing gloom of the August bank holiday skyline to finalise the end of the unofficial British summer time, thousands of music lovers begin to descend upon the battle-marked fields for four days of anarchic chaos. The Leeds and Reading Festival has been a stalwart of the British music scene for the past 54 years, featuring a whole host of musicians both large and small and promising unbridled mayhem to mark the end of the season. Whilst the main stages and its various counterparts devote their time to the more established acts, the BBC Introducing stage has been a staple of promoting the new blood amongst the current musical landscape. To celebrate its annual return we've shone our light on three standout artists gracing the crowds with their presence.
Willie J Healey
Think a swooning cross between an ambien dosed King Krule and a melancholic Mac Demarco, Oxford's own Willie J Healey manages to sculpt dream-like hazy odes to love and loss. With a baked blend of surf-rock enchantment complete with stoned urban lyricism, Healey flirts between the snotty and the somber. With fits and stabs of a trebled, reverberated Fender guitar played over sparsely tapped drum patterns, Healey and the rest of the trio to which makes up his merry band have been plying their craft on stages the whole UK wide. Fresh off a debauched tour throughout July, calling at the illustrious Castle Hotel in Manchester, Willie J Healey has been sharpening his chops in preparation for the tender fields of Reading and Leeds.
John Joseph Brill
With organic, sparse instrumentation and bulging atmospheric sensibilities, self described, 'Big baritone bastard,' John Joseph Brill will be bringing his own blend of ethereal, dark pop music to the torn up greenery of Reading and Leeds. With obvious comparisons to The National and Interpol aside, Brill manages to turn something so oddly familiar into something so curiously fresh. His booming voice carries out a certain anxious resonance as he sighs out introspective, often bleak lyrics before signalling in the heavy pulse of a growing cacophony of cymbals and drum skins, erupting to a glorious cadence. With a freshly announced November UK tour beckoning upon the horizon, expect Brill to be on the lips of many music fans come the end of summer.
Kit Trigg
With Two Gallants style reverberated muted picking and bound by the tight groove of Nic Sleight's colossal drum kit, London's Kit Trigg fits the DIY garage band musician to a tee. Floating around the underground scene for the past few years, Trigg hooked up with drummer Sleight to form a hybrid of slick blues-led rock and roll, complete with country nuances and heavy stoner riffs. After countless gigs and decadent late night jam-sessions, the two-piece scuzzy duo are set to bring their fiery blend of raucous garage-rock back to the fields, providing the BBC Introducing stage with a much needed kick.
Words by Dale Smith (@TheGoldenHeron).
Keep up to date on all the latest Northern entertainment news by following us on Twitter, Facebook and Google+.