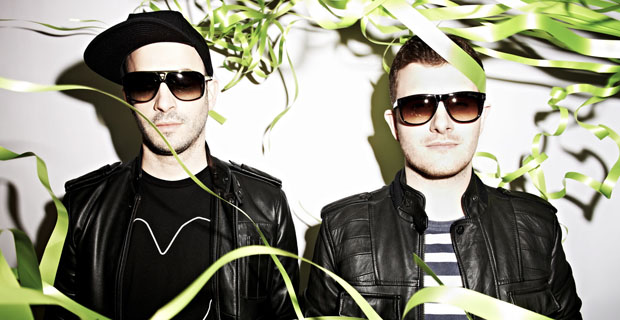 Hands up everyone who likes free stuff? Wait, what are we on about? It's a well known fact that everyone likes free stuff because it's better than regular stuff. With that in mind, we're giving away five (yes, FIVE) tickets to catch Jack Beats' show at Gorilla Manchester tomorrow night. If you're interested in bagging a pair of guest list spots for what's sure to be one of the hottest nights in town then read on, dear reader.
Hailing from London town, DJ Plus One and Beni G, or Jack Beats as they're more commonly known have had a hell of a year. Their riotous live sets, combined with some choice US shows quickly attracted the attention of people like Skrillex and Zane Lowe. The former signing them to his label OWSLA and the latter referring to the duo's latest mini-album Careless as 'A turning point record'. This release was the first in a planned trilogy of micro EP's with the second installment Somebody To Love due for release on December 2nd. Check out the title track below:
To be in with a chance of winning a pair of tickets to Jack Beats Manchester show at Gorilla tomorrow night, just answer this easy question:
What was the name of the first album in Jack Beats' planned mini-album trilogy?
A) Carefull
B) Careless
C) Caring
Please send all answers to Contact@NorthernNoise.co.uk with your full name and 'Gimmie Tickets' in the subject line. Winners will be announced tomorrow.
Words by Simon Bland. (@SiTweetsToo)
Be sure to 'Like' us on Facebook and follow us on Twitter to keep up to date with all the latest Northern music news!