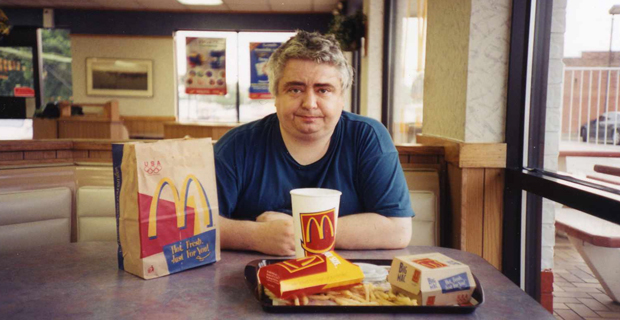 The sometimes troubled, always interesting musician and artist Daniel Johnston will be arriving in the UK this month. He'll be playing a handful of dates including a special show at Manchester SoundControl on Friday August 12th. In addition, between Thursday the 11th of August and Friday the 7th of October, fans will have the unique opportunity to check out his other-worldly artwork at the Icognito Gallery in the heart of Manchester's Northern Quarter.
Many of you may already be familiar with the bittersweet documentary The Devil and Daniel Johnston, but if you're yet to experience it, now is as good a time as any. Released in 2006 and filmed by indie documentary filmmaker Jeff Feuerzeig, it's the story of a haunted genius. Growing up, the California born Daniel Johnston was full of artistic talent but plagued by a series of mental health problems. From the brief highs of his professional career to the profound lows of his personal life, we see Johnston as a tortured soul.  A visionary musician and artist who was revered by the likes of Nirvana and Pearl Jam.
Fuelled by an unrequited love, Johnston found solace in creating and over the years amassed a jaw dropping amount of recorded material. Since 1981, he has produced seventeen studio albums, three live albums, seven tribute albums and two compilation records. From his humble beginnings passing out individually recorded cassette versions of Hi, How Are You? (probably his most well known and best loved record) from his makeshift basement studio, to last year's Beam Me Up! Johnston has had no shortage of material.
What's more, his career as an artist has been just as well documented. Johnston's doodles provide a glimpse into the mind of a manic depressive – visions of skulls and disembodied eye balls interlaced with childlike felt-tip pen coloured  comic book characters.  They allow us to see the world through his unique perspective.
By combining home movie footage (of which there was plenty) with candid interviews of friends and family, Feuerzeig chronicles Johnston's unusual life. The result is a tale of a man at war with himself and his own mind, touching, heartbreaking and at times quite funny, it's guaranteed to stay with you.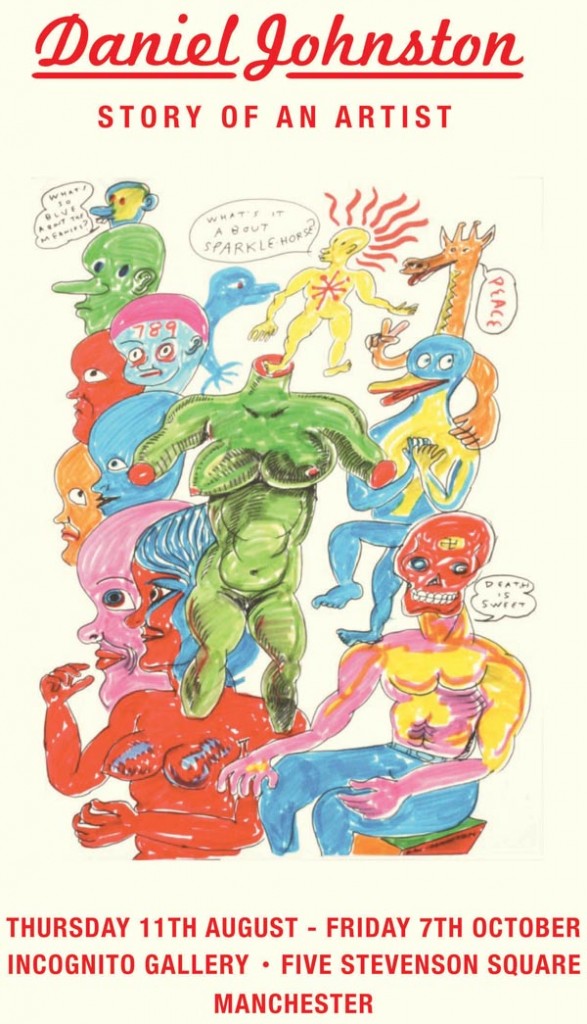 Get more Daniel Johnston info right here.
Words by Simon Bland.