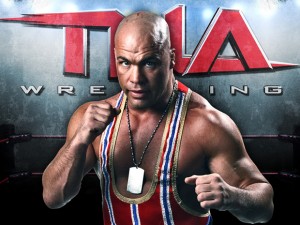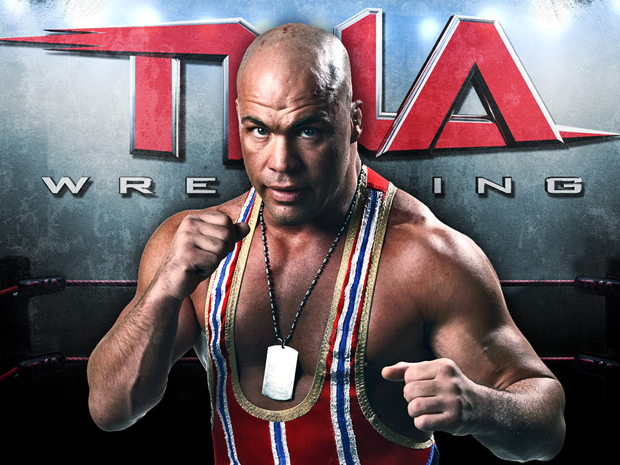 Musical acts aren't the only thing to tour through our beloved Northern stomping ground.  In fact, one such guitarless event has been announced just this week.  Total Nonstop Action (TNA) Wrestling will be returning to the UK in January for the 2012 Maximum Impact IV tour.  This overseas stint will see wrestling icons Sting and Kurt Angle lead the way through three venues including the MEN arena, London's Wembley arena and Nottingham's Capital FM venue.
This will mark the first UK appearance for Sting, the TNA World Heavyweight Champion, in almost a decade.  Along with Olympic Gold Medallist Kurt Angle, the show will feature a host of Impact Wrestling stars including "The Phenomenal" AJ Styles, TNA Knockout Velvet Sky, the "Samoan Submission Machine" Samoan Joe and many more.
"It has been too long since I've been back to the UK" says Sting, "I promise you there will be MAXIMUM IMPACT in January 2012.  It's going to be Showtime!
"Fans will see lots of bodies flying through the air, broken tables, chairs everywhere.  We call it professional wrestling.  We call it IMPACT WRESTLING" he continues.
Tickets for the three date tour go on general release on Friday June 3rd at 10am, however an exclusice pre-sale for TNA UK Facebook members will begin at 9am on the same day.
On June 3, TNA X Division Champion and ex TNA World Tag Team Champion Doug Williams will be at the doing an exclusive pre-show signing at MEN from 10am. In the meantime however, we'll be joining TNA live event host Jeremy Borash and member of the 'British Invasion' alliance TNA wrestler Magnus at tomorrow's TNA fan party at Manchester's Tiger Tiger.  Keep an eye on our twitter page for the latest news.