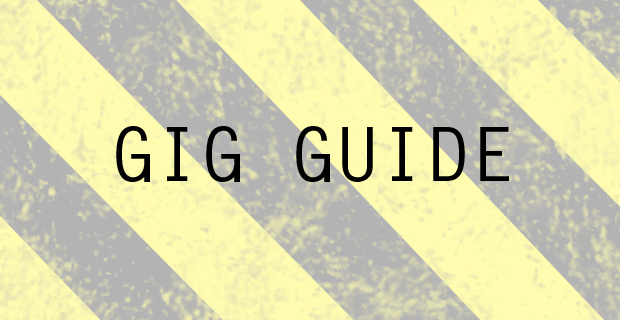 There's never any shortage of gigs, great or otherwise, going on in the bustling city of Manchester so, especially around this busy Christmas time, it can be hard to know where to invest your time! Here's our round up of the hottest, loudest, most intriguing and most unexpected gigs to hit Manchester this December.
First up on the 4th is a bit of local talent, Preston three-piece We Like Humans are releasing their new 'Kings EP' at Gullivers in the Northern Quarter, supported by Blackballed and The Hyena Kill. Tickets are just a fiver and include a free copy of the EP so if you fancy a bit of alt rock in the System of a Down flavour, check this night out. If you prefer something a little more idiosyncratic, quirky progressive indie band The Pineapple Thief are playing the lovely Ruby Lounge the night of the 5th.
We can't forget a shout out to the Bombay Bicycle Club, back to Manchester again in the O2 Apollo on the 8th, but the night before that – Sunday the 7th – has one woman band Foxes showcasing her melancholia inspired echo-ey pop sound at Club Academy. Manchester Club Academy also plays host to Gramatik on the 10th of December – a Slovenian musician switching it up across the board with a trippy blend of hip-hop, glitch and dubstep – a must-go for and electro music fans out there.
For something a bit off beat but very dance-y, why not try out the genre-bending and utterly original Molotov Jukebox. The six-piece crew blend gypsy, samba, ska and dubstep (how the hell does that one work?!) into a genre they call 'gypstep'. Intrigued? They'll be at Gorilla on Saturday the 13th.  Next on the bill, well she's only 19, but she's making a big splash with her three-date tour this December – first stop Sound Control on the 17th – it's Lauren Aquilina, a solo singer-songwriter who eloquently describes her own style as 'reverby magical piano stuff'.
If you're up for a bit of classic ska music instead (and willing to fork out upwards of 40 quid) Camden Town's longstanding ensemble Madness are embarking on a brand new UK tour, hitting the Phones 4 U arena on Friday the 19th. Everyone loves a bit of nostalgia in the lead up to Christmas, so on Saturday the 20th why not visit Matt and Phred's Jazz Club for a step back in time to the turn of the 20th century with New Orleans' tin pan alley three piece, the Speakeasy Bootleg Band. A week or so later on the 30th the very same Matt & Phred's venue is hosting Stockport's own blues and soul singer/songwriter Kyla Brox, joined by Danny Blomeley on guitar, for a night of gentle soothing jazzy soul music to help you all recover from the Christmas week of food and revelry.
Well there's a bit of a list from us to get you started – let us know your top picks for music nights this December by tweeting us @TheNorthNoise, and have fun this December!
Words by Conori Blue (@ConoriBlue).
Keep up to date on all the latest Northern entertainment news by following us on Twitter, Facebook and Google+.