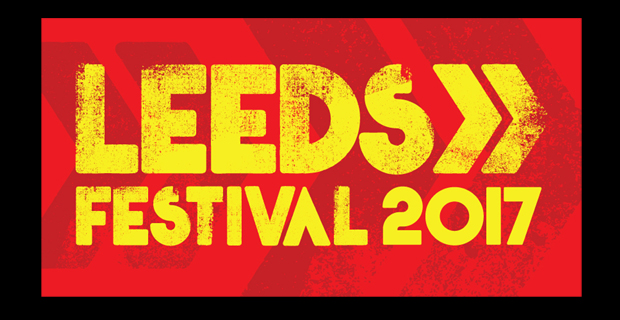 You might be eighteen and going with a group of mates to celebrate end of exams and the end of school. You might be going with your new boyfriend or girlfriend as an alternative to going abroad. You might even have finally managed to convince your mum-in-law to look after the kids while you get away with your partner for a weekend. No matter who you are, who you're going with or how old you are, there's something for everyone at Leeds Festival 2017. Here's some tips to make the most of your first time there…
DO think about where you camp…
You've just gotten off of a Big Green Coach or out of the car after a long drive but don't let the excitement of finally arriving distract you from picking the best campsite and pitching spot for your £10 ASDA tent (another tip: your tent's getting trashed, don't bring a ridiculously expensive one). Leeds has different campsites to accommodate different types of campers; Brown for families and calmer folk, Red/Blue for the music fans who want a quick dash to the arena in the morning and Yellow for the party people. Choose wisely, otherwise you'll be kicking yourself at 4am when you just want to catch a few winks but next door's drunken antics are keeping you awake. While you may think it's handy to camp near the toilets, you may regret that choice come Monday morning after four days of everyone's waste has been lying just beyond a temporary steel sheet wall. Lovely.
DON'T pack in a rush…
Common sense really, but pack with plenty of time to remember your sunglasses and the bottles of pop in the back of the cupboard for mixers. There's nothing worse than getting halfway there and remembering the portable phone charger you left charging overnight is still on the kitchen counter. There are shops and stands at the festival, however they're on the pricier side and tend to have long queues full of everyone else who's forgotten some kind of essential item. Make a checklist and check it twice.
DO check out new music…
It's a music festival after all, not a drunken mud-sliding event. Try to check out a band you've never heard of before and you might even find a hidden gem in the small print of the line-up poster. Smaller stages such as The Pit and the Festival Republic stage play host to the smaller, lesser-known bands but always have good crowds. This year's main stage is hosting some big names, such as Muse, Eminem, Liam Gallagher, and Bastille but some great artists such as Fickle Friends, Cabbage, One OK Rock, and The Japanese House are also playing across various stages. Leeds has something for fans of every genre, so you'll be sure to find a new favourite band somewhere.
DON'T blast all your money on the first day…
It can be overwhelming with the food stands, vintage clothes sales and fairground rides but try to set and stick to a budget to make your precious money last. Ask yourself: do you really want to pay £10 for five minutes on some bumper cars? Isn't £5 for a cider a bit much? The novelty will soon wear off that cannabis leaf snapback when you're penniless and starving on Sunday evening.
DO bring appropriate clothing…
It's Leeds Festival, not Coachella. There'll be mud, rain, and God knows what else. Bring plenty of clothes, even if they're just cheap Primark shirts that you donate to the volunteers at the end of your stay. Invest in a good pair of wellies and some thick socks to make trekking through the mud that little bit easier. You might look cute in that thin vest with the short denim shorts but you won't feel cute when you're completely drenched and covered in mud.
DON'T get too drunk…
I know, I know, it's a festival. However, not only are arena prices ridiculously expensive but your experience will be completely ruined if you waste the festival away off your head on Strongbow Dark Fruits. Save drinking for the campsite (another tip: be respectful towards your neighbours, they can be your new best mates or your worst enemies). You or a family member, friend or partner probably paid a lot of money to be there so why spend it face down in the mud when you could be enjoying the music and making lasting memories?
Leeds Festival is an absolute quality weekend that could be the best of your life as long as you're smart. Stay safe and responsible for the best experience, but don't be afraid to get muddy and have fun too.
Words by Lauren Price (@Lxurenprice)
Leeds Festival 2017 takes place between 25 – 27 Aug. Find out more and book tickets here.
Keep up to date on all the latest Northern entertainment news by following us on Twitter, Facebook and Google+.