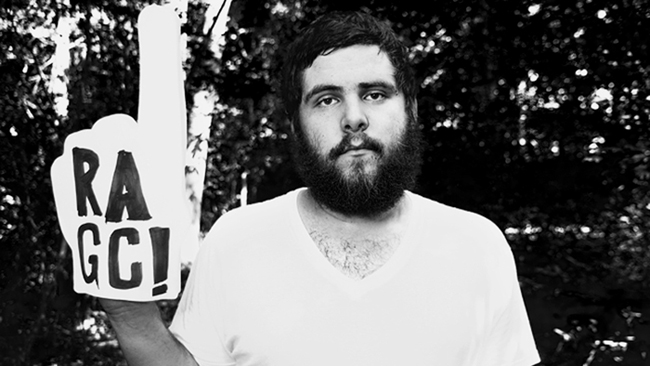 This weekend we were lucky enough to grab a few words with Manchester Orchestra before their sold out show at The Ruby Lounge (expect a live review soon). During our chat frontman Andy Hull shared with us some exclusive details regarding the third release from his solo side project Right Away, Great Captain!
"I'm going to do a third one, this is exclusive to you now, the third one is going to be a double disc" Hull explained to Northern Noise. The first album The Bitter End was released back in 2007 closely followed a year later with The Eventually Home both were a collection of acoustic tracks put out on Hull's own label Favourite Gentlemen Recordings.
Intended to be a trilogy, the project tells the tale of a 17th century sailor who, after returning home from years at sea, discovers his wife is having an affair with his brother.  Back in February, Hull announced the title for the third and final instalment was to be The Big Bad Devil and The Great Good God but changed it to The Church of The Good Thief in late March. During our interview the Manchester Orchestra singer explained to us why he though a title change was necessary.
"It didn't make sense, it's not what the record's about" explains Hull "The Church of The Good Thief is a reference to two things: the name of the church Tupac went to everyday when he was in prison for two years and the story of the good thief from the bible meaning the good thief on whatever side of Christ that didn't spit on him and asks for forgiveness and Christ says to him, 'even though you're being crucified you will be with me today' and then there's the other thief who did spit on Christ.
"So that's kind of the analogy of the two brothers and the story.  The record wasn't about the Devil and God, the record is about love, unconditional love.  (The title change) just had to do with content and where I was headed"
So there you have it.  Keep your eyes peeled for our full interview with the band and review of their new album Simple Math both coming in early May.  In the meantime, why not take a look at our Q+A with Manchester Orchestra's Jonathan Corley from earlier this month.