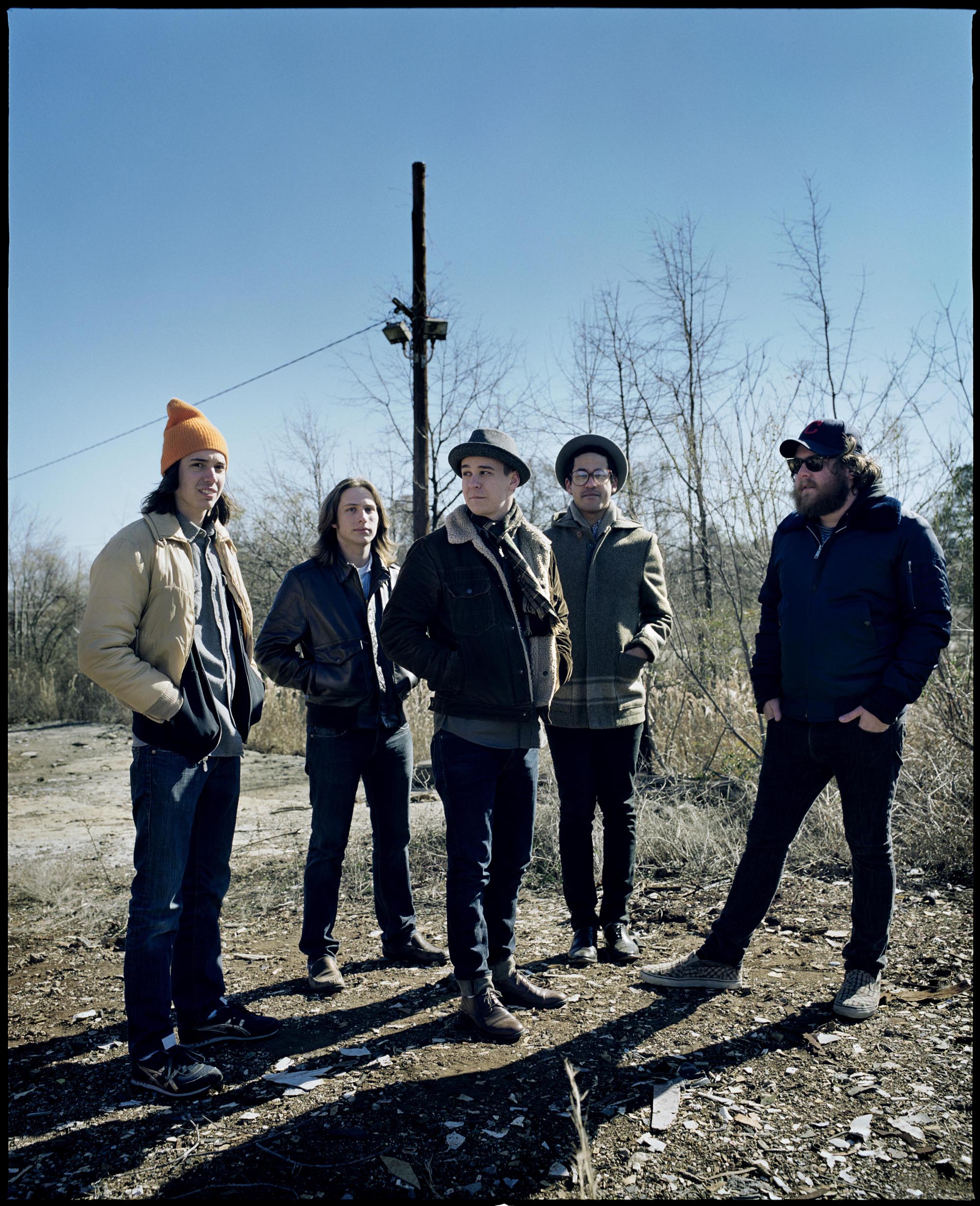 Were you quick enough to get your hands on tickets to Manchester Orchestra's express UK tour?  If you were, you're part of a lucky few. Tickets to shows at Manchester's Ruby Lounge and London's XOYO sold out in the blink of an eye adding just one more bit of hype to an already heavily hyped UK visit.
Northern Noise will be at the band's Ruby Lounge date in April, bringing you all the action as it happens via our live tweets. But before then, Manchester Orchestra have compiled a playlist of their favourite tracks exclusively for Northern Noise readers.
The band's new album 'Simple Math' is released on May 10th.  Can we expect to hear influences from the diverse mix of bands Manchester Orchestra have included on their Northern Noise mixtape? Only time will tell.
Check out the playlist below, including tracks by Arcade Fire, At The Drive In, Why? Battles and many more exciting artists.
Arcade Fire – 'Half Light II (No Celebration)'
Colour Revolt – '8 Years'
Dirty Projectors – 'Temecula Sunrise'
Clinic – 'The Second Line'
Dead Confederate – 'Run From the Gun'
American Music Club – 'Myopic Books'
And You Will Know Us By The Trail of Dead – 'Relative Ways'
At the Drive In – 'Invalid Litter Dept.'
Battles – 'Atlas'
Jay Electronica – 'Swagger Jackson's Revenge'
Ghostface Killah – 'Kilo'
Das Racist – 'Puerto Rican Cousins'
Why? – 'The Fall of Mr. Fifths'
The Weakerthans – 'Civil Twilight'