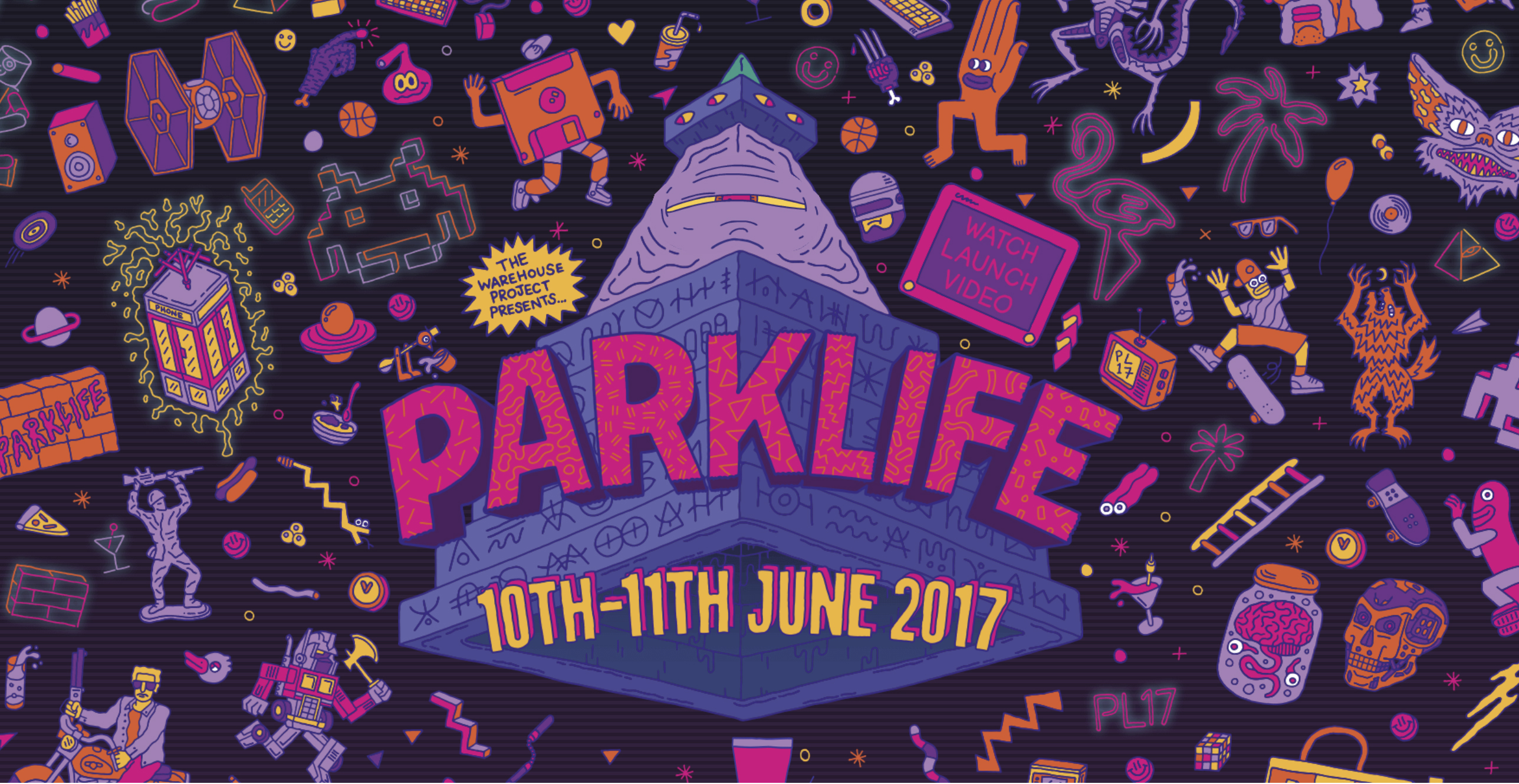 Heaton Park, five miles from Manchester's city centre, is home to an 18 hole golf course, museum, and adventure playground. However, once a year, it becomes a different kind of adventure playground when it's taken over by Parklife Festival. Formly known as the Parklife Weekender, the festival returns at the beginning of June for its seventh year, with two unmissable headliners. However, look closer at the smaller text boxes on the fabulously multi-coloured poster and website and you'll find more performances that you won't want to miss. So, in no particular order, here are five acts you won't want to miss at this year's Parklife…
Headliners: The 1975, Frank Ocean.
Dominating the Parklife stage on the Saturday are indie favourites The 1975. With the run of last year's UK number 1 album I Like it When You Sleep, For You Are So Beautiful Yet So Unaware Of It coming to an end this summer, it's one of the last chances to catch live performances of songs which sound twice as good live as they do coming from your vinyl player. The band, fronted by always-charismatic Matty Healy, have a setlist which is a mix of lyricless melodies such as "Please Be Naked", and singalong indie anthems like "Chocolate" and "Sex". Sunday headliner Frank Ocean is making his live performance debut after a three year hiatus. The release of last year's Blonde was arguably the most anticipated album of the century, with fans being teased with the release date for four years. With more songs dropping on his Beats 1 show Blonded, fans of Mr Ocean should expect the unexpected.
Ratboy
Ratboy, real name Jordan Cardy, is a downright punk. Inspired by working class culture, skateboarding, and musicians such as The Clash and Kendrick Lamar, RatBoy combines genres to create something new and spectacular. At just 19, he's already been recognised by the BBC, NME, and MTV, and won the NME Award for Best New Artist in 2016. Expect rowdiness and energy from singles such as "Get Over It" and "FAKE ID", as RatBoy voices working class youth experience while mixing hip hop with indie rock.
Mura Masa
Mura Masa is a producer and DJ who's worked with artists such as Charli XCX, A$AP Rocky, and Stormzy (who happens to be headlining the Sounds of the Near Future stage). As a teenager he experimented with all genres, such as punk, hardcore, gospel and trap. Now, his sound is more electronic and he's also a multi-instrumentalist. Clearly a very open-minded and smart guy, then. His set is guaranteed to be a good time, and his debut album drops later this year.
The Japanese House
21 year old Amber Bain, better known as her stage name The Japanese House may not have many songs yet, with just a handful available on Spotify but what she lacks in material she makes up for in talent. Watching her perform live is calming, yet still exciting. Carefully crafted songs with distorted sounds and an electronic-rock vibe will leave you wanting more and more.
Cabbage
Cabbage are a five-piece from Manchester, a city which is home to many big bands such as Oasis, The Stone Roses, and the Courteeners. Many bands try and fail to replicate the sound and success of these bands, but fail miserably. However, Cabbage are the most exciting thing to happen to Manchester in a long time. Like their band name suggests, they don't appear to take themselves too seriously, with songs literally called "Dinner Lady" and "Uber Capitalist Death Trade", but they aren't afraid to get political and express their opinions. True rock'n'roll fashion, and easily filling the giant footprints of Manchester heavyweight bands left before, with little to no wriggle room.
Words by Lauren Price (@Lxurenprice)
Parklife Festival 2017 takes place on 10 – 11 June. Find out more and book tickets here.
Keep up to date on all the latest Northern entertainment news by following us on Twitter, Facebook and Google+.