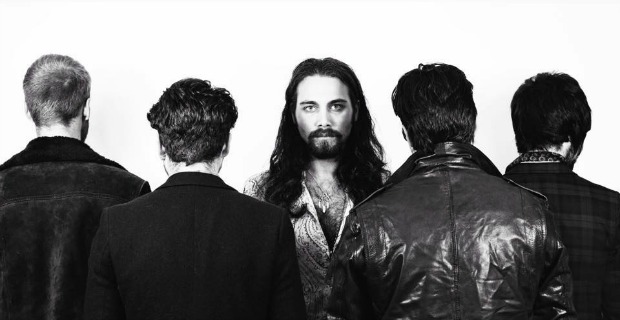 With Christmas getting closer and closer, it's a simple choice. You can either be a generous fool and piss all your money away on unwanted DVDs for parents or you can tuck that money away for one of the many must-see gigs going on in the months of November and December. Heck, you can even bring your Mum and Dad along- at least you know they'd have your back in a mosh pit.
Lucy Rose
First up is Warwickshire folkstress Lucy Rose. The singer songwriter, first appeared on the scene when her cloying vocals appeared on albums from the likes of Bombay Bicycle Club and Manic Street Preachers. Since then Rose has been touring her debut album Like I Use To around the smaller venues around the UK. Now with her follow up Work It Out, which was released earlier this year, Rose is showcasing her unique brand of easy listening and timid stage presence on a 12 night tour across the UK. Coming to Liverpool's 02 Academy on 7th November, Lucy Rose is proving she's only going to get bigger and better.
Feed the Kid
If you're into cosmic folk and greasy blues rock then Feed the Kid are definitely the band for you. The retro-flavoured five piece, who take a lot of influence from the likes of T-Rex, The Stranglers and The Doors, are still yet to be signed. However they have been snapped up by BBC Introducing and made a following for themselves through SoundCloud. Feed the Kid will be playing a one night only hometown gig at Manchester's Ruby Lounge on 20th November. With Manchester's rich musical history, which has moulded a sky high standard of performers, there is a certain pressure when artists embark on gigs there. However with Feed the Kid's remarkable stage presence and funky jams, it is enough to get anybody dancing on the spot. Be sure to check them out in the smaller, more intimate venues, whilst you can.
Slaves
Two piece punk band Slaves come to Leeds Becketts Students Union on 23rd November and will be like nothing you will have ever heard before. Featuring conventional British punk, but with harsh garage blues riffs, Slaves have opened up whole new possibilities for the younger generation of music lovers. With their debut album Are You Satisfied? reaching number 8 in the UK album chart upon its first week of release and being nominated for BBC Sound of 2015 and Mercury Music Prize, the tour showcasing this album is not one to be missed.
Frank Turner & The Sleeping Souls
To celebrate the release of Frank Turner's sixth studio album, Positive Songs for Negative People Turner has set out on 17-gig UK tour. The album shows him and his backing band, the Sleeping Souls, producing the classic folk-punk/acoustic rock that the world has come to expect from them. With catchy guitar riffs, relatable issues and positive, reaffirming lyrics, delivered in true Turner style fans will not be disappointed. Promoting the album at Manchester Academy on 24th November, the gig is a must for any acoustic folk fan. Read our exclusive interview with Frank Turner.
Courteeners
After selling out Manchester's Heaton Park in June with a crowd of 25,000, Manchester's very own Courteeners are becoming the biggest underground band in the UK. Now playing seven sold out shows at Manchester's 02 Apollo from the 8th December, along with shows in Stoke, Newcastle and London, the band are showing exactly why they are worthy of that title. With new material rumoured to be showcased during the gig, the seven night party is set to be one of Courteeners best performances to date. A must for any live music enthusiast, it is your best bet to see the band play in a more intimate venue whilst you can.
Keep up to date on all the latest Northern entertainment news by following us on Twitter, Facebook and Google+.