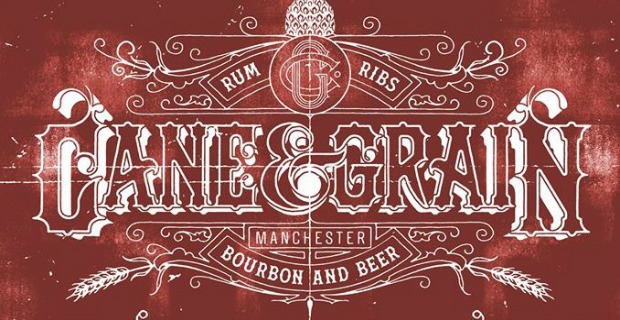 You're never too far away from a decent place to eat in the Northern Quarter. Lately, the most popular belly-filling craze to sweep the city seems to be trashy, difficult to eat burgers and deliciously OTT hotdogs, however that may be about to change thanks to the area's latest offering. Cane & Grain, a new venture from Black Dog Ballroom mastermind Ross MacKenzie opened up shop on Thomas Street just over a fortnight ago and offers a refreshingly tailored dining and nightlife experience. Food-wise, their speciality is pretty simple: rum and ribs dominate the menu, with a selection of americana side nibbles and off-the-wall dips acting as welcome supporting acts. So far so good.
However, it's the three-fold face of this new venue that may be its most alluring selling point. Enter through the main entrance and you'll find a cali-themed skater bar complete with wheel-less, beautifully designed skateboard decks donning its rustic interior. Cocktails are served, beers are pulled and the vibe is more laid back than a stoner's to-do list. Head up a floor and you enter into a different era entirely. Suddenly you're in a prohibition-style Gatsby boozer, with jaunty jazz tunes filling the air and stuffed squirrels mounted beneath beer hall lights on dark cherry oak walls. Travel up one more floor and you'll find yourself in a hawaiian speakeasy boasting rum barrel chairs and gurning tiki statues peeping out at you from the beach-themed decor. We know what you're thinking: where to start?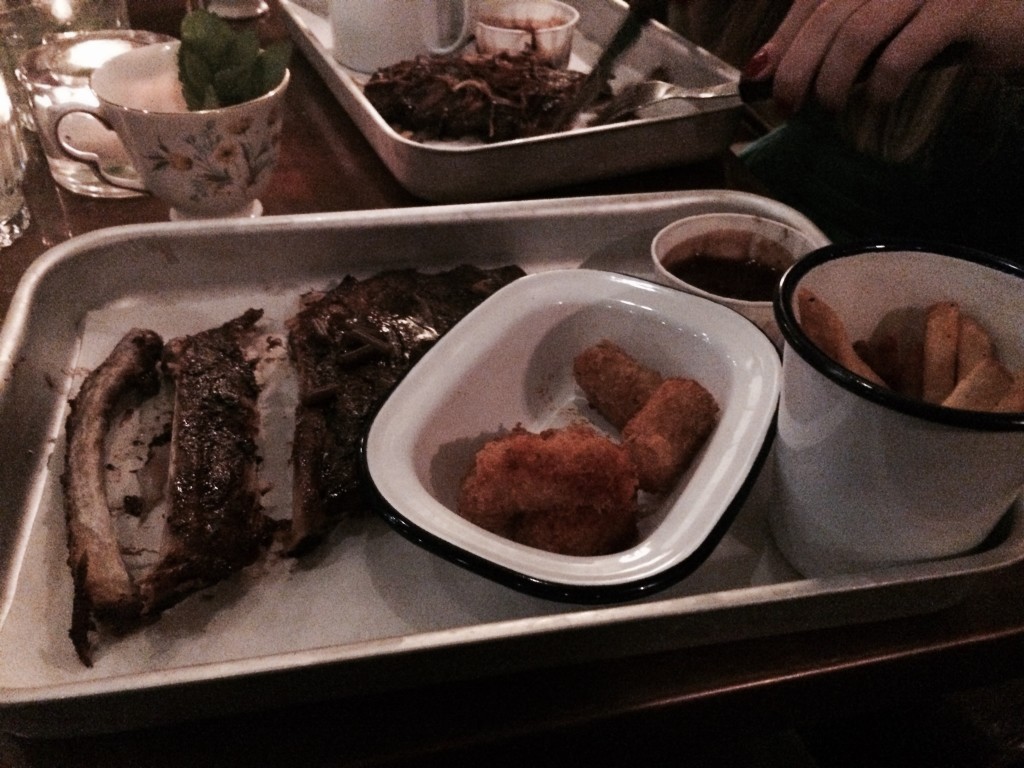 When Northern Noise first visited Cane & Grain we were treated to an evening of drinks and tasters at their launch party. Cocktails were the big hitter that night, with the venue's own rendition of a Zombie proving the most popular fiery-thirst quencher, not surprising really from the team that also brought us popular Manc venue The Liar's Club. However not to be pigeon holed, Cane & Grain offers a different drink menu per floor as we found out during visit number two. Here, we sampled a selection of food and some rather refined cocktails. The stand-out theme from our second trip was the attention to detail. Sticking to its Gatsby-themed surroundings, we were told by its friendly and informed staff that the first floor bar specialised in mainly bourbon, gin and rum as that's what was available at the time. Two cocktails later and we were more than convinced that less is definitely more.
Lack of an extensive menu doesn't matter much when you do a few things really well, and that's certainly the case here. A small but expertly crafted selection of ribs are on offer with sauces ranging from the alcoholic (rum) to left-field (vimto, Dr Pepper), with complementary sides like tater-tots and a delicious mac and cheese (odd combo but trust us, it works). Rib-fanatics will find a lot to like here as a welcome break from BBQ shack Red's True BBQ; the service is great and the food certainly doesn't disappoint. Meanwhile, all those all looking for a new watering hole may have just found their new favourite hangout spot. Cain & Grain does exactly what it says on the tin, and the best part – it does it really well.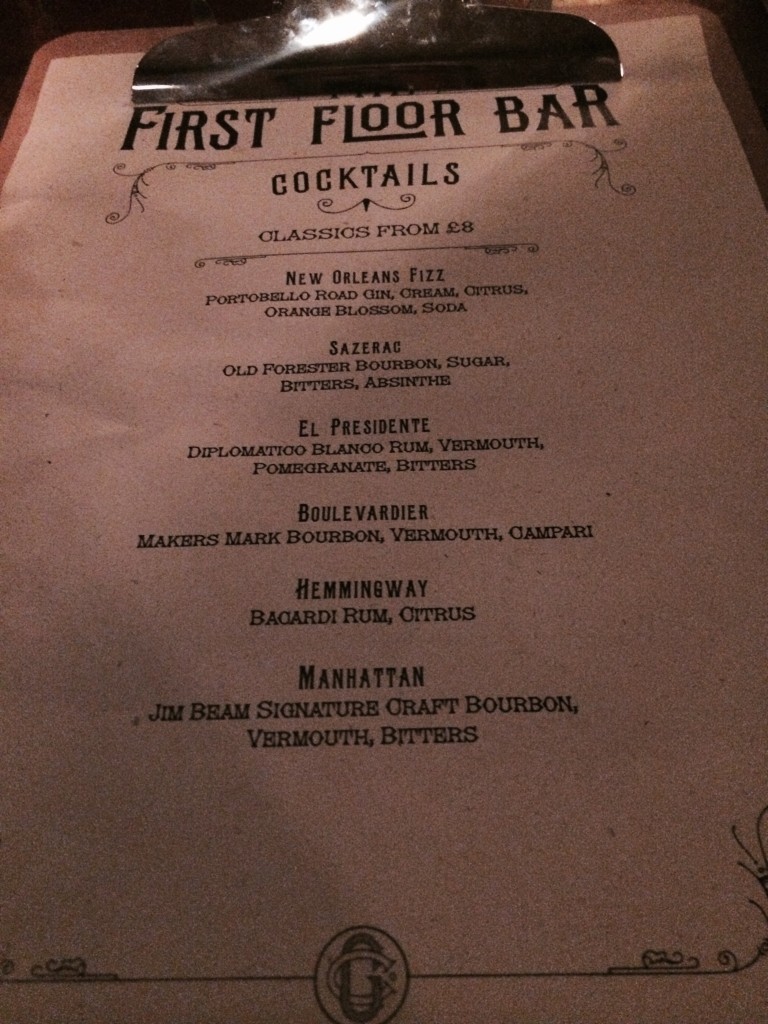 Words by Simon Bland (@SiTweetsToo)
Be sure to 'like' us on Facebook and follow us on Twitter to keep up to date on the latest Northern entertainment news!