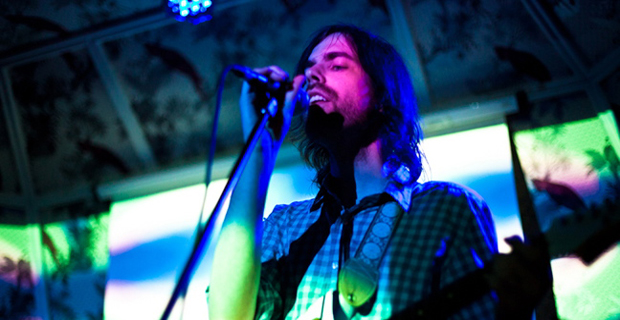 Here's a fantastic gallery courtesy of Magnus Blikeng, containing shots of the recent Memory Tapes gig which took place at The Deaf Institute in Manchester. The man behind the moniker, Dayve Hawk – often associated with the recent Chillwave movement – seemed to be in favour of losing the synth rhythms in favour of some awesome guitar solos and a general full-band feel.
New Material from the second Memory Tapes LP, Player Piano, got a heavy airing – and a few copies were also on sale on the night. Already the first full length, Seek Magic, has sold in excess of 30,000 copies and its biggest single, Bicycle, garnering huge amounts of attention on the internet.
Were you at the gig? What did you think of Memory Tapes? Do you like the new album? How does it compare to the last? Are they Chillave? Is this barrage of questions annoying?
Semi-inconprehensible write-up: Simon Butcher
Visit Magnus' website to buy some of his photography – He's pretty much at every gig in town.