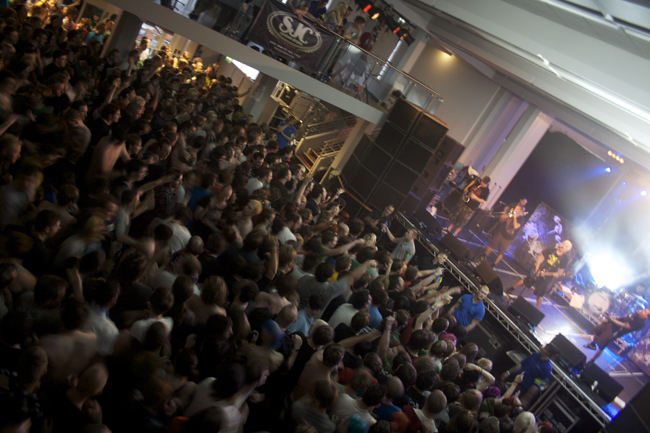 We had a blast at this year's Slam Dunk festival.  In between chatting to bands and soaking up the lively Leeds atmosphere we spent most of our time snapping away in photo-pits. We tried our hardest to shoot as many bands as possible so if you didn't manage to make it to last week's show, a visit to the Northern Noise photo gallery would bring the show to you.  Hellogoodbye, Failsafe, The Starting Line, Anti-Flag – they all appear in our Slam Dunk gallery along with a handful of other festival highlight acts.  Enjoy!
Photos by Hannah Critchley and Simon Bland.
Did we miss a kick ass Slam Dunk show? If you spent your day at this years fest shooting away at some of the smaller stages and would like to have your photography featured on Northern Noise don't hesitate to get in touch!