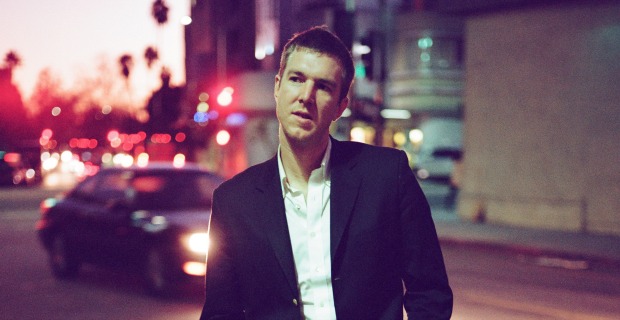 It's been just over a week since The Walkmen's Hamilton Leithauser brought his solo-sounds to Manchester's Night & Day Café for one of November's most anticipated live shows. The man was in town promoting his first full length solo effort Black Hours, a raw and intimate record that was bound to feel right at home at one of the Northern Quarter's cosiest venues. We were so excited to check out Hamilton's Mancunian stint that we rounded up a list of his best tracks, giving you a crash course on everything Leithauser. You can read our Essential Playlist feature here.
Whilst he was on tour, our very own Dale Smith caught up with Hamilton to discuss his music, new-found love of Manchester, thoughts on scoring a Coen Brothers movie and finding inspiration in a gin and tonic. Check out the exclusive Q&A below…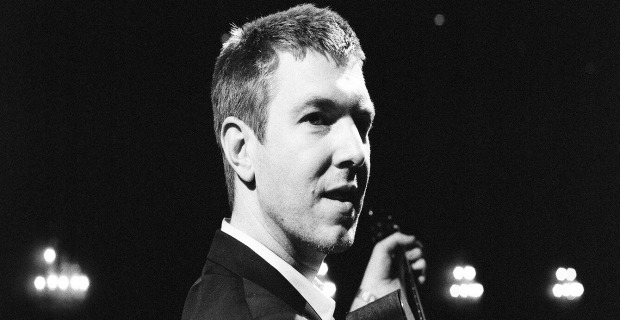 I believe that throughout your career as a musician, your voice has developed into something very natural and very organic; yet something that has always remained stable, albeit with progression is your use of words and language which at times take on an almost quintessential English tone. What bands and artists have influenced you as both a writer and a musician from this side of the pond?
"Hi how's it going. Thanks for the kind words. I'm an American through and through but that doesn't mean I can't love those mid-20th Century Englishmen…Kingsley Amis, Robert Graves, WH Auden, Graham Greene. Those are maybe my favorite writers, in order. I don't really know the English tone, but I do appreciate the humor more and more. Bands? There's a million. Start with the Rolling Stones and just roll on down the line."
Much like your native country the UK is very much divided into North and South, both which possess both similar but vastly different commodities and ways of life. In your touring experience, which side do you gravitate toward the most and find a connection with; the dirty North or the cosmopolitan South?
"I've really come to like Manchester. I feel some affinity to the place I don't really know why, because up until recently, it hadn't been very friendly to me at all. Maybe it's the music history or something that originally got me interested, but I was recently shown around the city by some locals and saw some great architecture and interesting places. It wasn't all that dirty…I guess the canal was just a traffic jam of trash…and there were some dudes fishing in it…which I kinda liked."
As mentioned earlier your use of the written word and the way you mould melodies out of that to which you write is very passionate and often slightly pained. On your debut, Black Hours your focus on the small but prominent reminds me of the way Steinbeck used language and the smallest dalliances to accentuate something so profound yet unfalteringly sad. Are authors and novels a big source of inspiration? What examples of literature do you find yourself coming back to over the years which may have shaped the way you, yourself write?
"I read a lot because I enjoy it, and I think it does help me write music…but only insofar as keeping your mind active would theoretically keep your creative thought process going. I can't draw an exact connection, but in general it seems to help for me. I used to exercise a lot and I thought that would probably help with keeping the mind active, but I actually find that a gin and tonic has basically the same net effect on the creative process, and you don't even have to leave the couch for that. So I'm exploring that method."
Your band-mates from The Walkmen have been prominently featured throughout the beginnings of your solo career, from them guesting on your album to adjoining live shows; was keeping those relationships both musically and personally important to you as you moved out on your own as a sort of celebration of how you all have developed? And what do you make of both the Peter Bauer album, Liberation! and the Walter Martin album, We're all Young Together?
"Yeah they're all my oldest friends (and family) so of course we're gonna stay in touch and always be linked to each other one way or another."
On Black Hours collaborations are a frequent notion which litter the album throughout – Given the choice, who would you either living or dead choose to collaborate with? And who would you enjoy working with again from your long and fabled career?
"Every person I worked with on Black Hours was a pleasure to be around, and I'd love to work with all of them again. That was a unique group and I challenge anyone to beat that lineup. I'd like to write music for a Coen Brothers movie."
The Black Hours album cover seems very 'classic' in its presentation. How involved are you in the creation of the visual side of your music? And why did you deem this image the most appropriate to convey your art?
"I just wanted a picture of myself to go with my own name because I was a little tired of being labelled under a band name after all these years, and I thought "what you see is what you get". I picked that shot because I was smiling so I didn't want to come across as morose or something when the record was called "Black Hours"…like a funeral or something. I know I do look like a politician, but it was the lesser of many evils. It's hard to work with pictures of yourself if you're majorly un-photogenic. I suffer from that."
The whole notion of Black Hours seems a very relaxed and light-hearted affair, albeit often with grimaces of sombre undertones. On songs like, 'I Retired' it sounds at times like a group of friends in a room playing songs and heaving a good time. Was the writing and recording of the album as organic as it sounds?
I Retired was just me and Rostam getting to know each other. It's got a lot of first take performances and spontaneity in it and I'm really proud of that one…and I know he is too. It was a real curve ball for both of us and I think it adds a serious out-of-left-field element to the record. A lot of the rest of the record came from months of preparation…I think you can probably hear that more on like "5 AM" or "The Silent Orchestra" or "St. Mary's County". Very different feel and approach."
To succeed in any art form you must deliver yourself to it fully. How do you balance your creations with your own personal responsibilities and life? And how important is living an ordinary everyday life as an influence to your art?
That's hard to answer because I just try and go about my business the best I can….it's difficult to just suddenly judge your whole existence. Between music, my kids, the semi-often novel, and online chess, I don't have much free time any more…so I do find myself working on music every day. At odd times…not necessarily during the hours I try and block off for it…but that's kind of how I've always worked on music. It's just something I always do."
Read Hamilton Leithauser's Essential Playlist here.
Interview by Dale Smith (@TheGoldenHeron). Intro by Simon Bland (@SiTweetsToo).

Keep up to date on all the latest Northern entertainment news by following us on Twitter, Facebook and Google+.