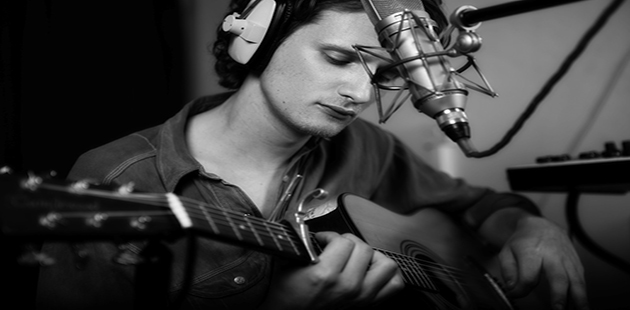 Early next month the North's own Joe Banfi will be heading out on a spring UK tour. The trek coincides with the release of his new EP Nomads which will hit fan's ears on March 4th courtesy of Communion Records. To celebrate, we've got a pair of tickets to give away for his super special EP launch at The Castle Hotel. To be in with a chance of bagging them all you have to do is follow us on Twitter and Tweet us the answer to this dead simple question using the hashtag #NNComp. Simple, right? Here's the question.
What is the name of Joe Banfi's new EP?
Is it:
a) Nomads
b) Toerags
c) Gonads
You have until midday on Friday the 1st March to enter. We'll be announcing the winners shortly afterwards. Get entering and good luck! In the meantime, here's the video for the title track of Joe's new EP to feast our eyes and ears upon.
We'll be at the glorious Castle Hotel tomorrow night for the latest Northern Noise Live where we'll be helping City Reign celebrate their album launch. Exciting times! You're coming down, right? Grab tickets here.
Words by Simon Bland. (@SiTweetsToo)
Be sure to Like us on Facebook and follow us on Twitter to keep up to date with all the latest Northern entertainment news!