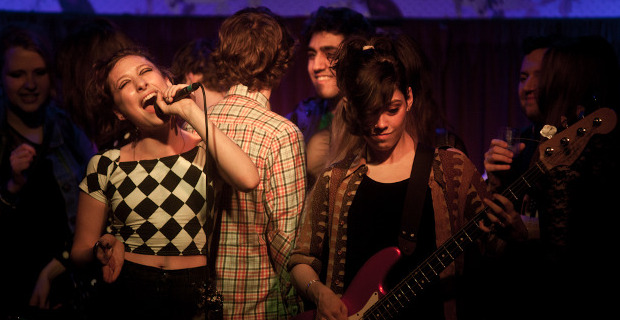 Ah yes, the rain, the wind, the floods. It can all mean one thing. Festival season of course!
And seeing as we are Northern Noise and meant to be at the forefront of all Northern music, it seems silly not to mention the biggest festival happening in our own backyard. Leeds.
The 3 day music extravaganza is coming quickly upon us, so it's time we did a few previews of some of the more exciting acts you should check out at the festival. These might be the headliners, or a band in the smallest tent. First up is flamboyant Brooklynites Friends.
Lead by singer Samantha Urbani, described by our writer as "a young, female version of Frank Black", the group was part of the BBC's Sound of 2012. When we caught them perform at The Deaf Institute back in February, we were more than impressed.
That gig ended up with a number of the crowd being invited on stage, and they readily took her up on that offer, so hopefully more crowd interaction will be encouraged. With a debut album "Manifest!" released this month, we hope they can live up to the promise of singles "I'm His Girl" and "Friend Crush".
words by Daniel Savage
Friends are playing the NME/Radio 1 Stage on Saturday 25th August.
——————————–