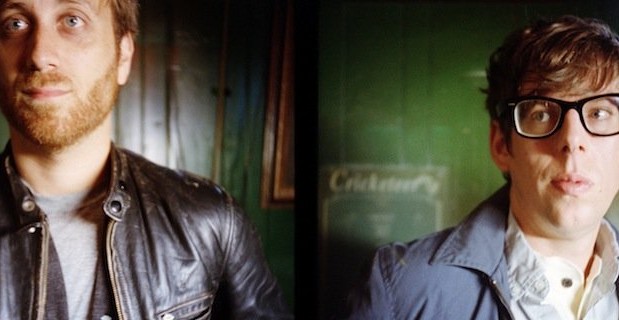 Continuing our coverage of this year's Leeds Festival, we take a look at what will be one of the biggest draws of the whole weekend.
The Black Keys, formed in 2001, have come a long way since debut album The Big Come Up. With undertones of Hendrix to Muddy Waters, the raw grime blues sound of their early records was perhaps too niche to attract the sort of audience they've now amassed.
Playing the main stage on the Friday, how have the Ohio duo managed to finally win the hearts of the common man and what should we expect?
Well, it's easy to see why Dan Auerbach and Patrick Carney are so often compared with The White Stripes. A guitar/vocals/drums rock twosome with some serious riff power, but that's where the similarity ends. They have outlived and out recorded the White's family project and seem to be going either the direction Fleetwood Mac took – from heavy guitar frustration blues to perfect pop songsmithery, or the way Kings Of Leon went – from heavy guitar frustration blues to diabolically dreary factory line pop drizzle. Judging from the sound of their two latest album successes, it doesn't look like the latter.
The band hid under the radar, playing all the usual undesirable ghost halls for a considerable time before blasting out of nowhere with the Grammy award winning, attention gathering 5th album Brothers. Without the normal level of media hype, this treasure of a record hit the big time purely by the strength of its track list. Pounding angst ridden blues anthems like 'Everlasting Light', 'Howling For You' and the inimitable 'Tighten Up' saw the band step into an age of notoriety, and well deserved notoriety at that. With Auerbach's, sometimes melancholic, always powerful vocals and Carneys driving percussion, the two of them manage to do that most sought after of tricks and create a wall of sound all by themselves.
With the next album El Camino failing to disappoint and chart success 'Lonely Boy' enticing even more listeners they, against trend seem to be peaking finally. It should be an exciting year for the duo and a platform at one of the country's biggest music festivals should test their credentials. So here's hoping they can bring their own unique blend of garage-grime pop to justice as a live set.
words by Sophie Lea (@gingerspider)
The Black Keys play the main stage on Friday 24th August at Leeds Festival.
Follow us on twitter and facebook for more festival updates.