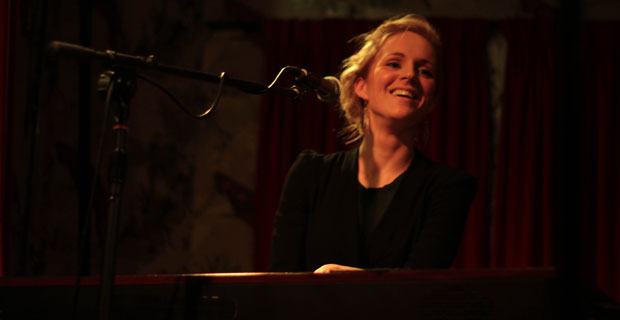 Agnes Obel sneaks onto the stage in silence.  Her piercing blue eyes analysing the crowd who are packed together tightly utilising every available space at Manchester's Deaf Institute.  Collectively they must feel her gaze because suddenly a hush falls across the audience and the room becomes still.
Watching Obel perform live, the first thing to hit you is her stage presence: an unusual mixture of self confidence and self consciousness – never taking her audience for granted.  Sit this multi-talented Dane infront of a piano and she can ensnare a rabble in an instant with her angelic voice and her ability to make her instrument gently sing, yet between songs she seems consumed with shyness.  Having gone double platinum on home turf with her beautiful debut Philharmonics, Obel still remains relatively unknown over here so a certain apprehension of how she'll be received is expected.  But it's unnecessary, if tonight's anything to go by her UK anonymity will be short lived.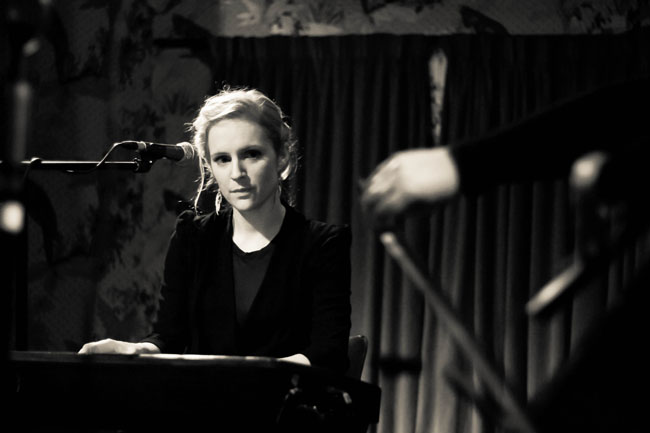 Accompanied by her superb cello player Anna Müller, the two perfectly compliment each other, creating an overall sound that boasts more grandeur than the sum of their individual parts. Effortlessly flitting between tracks showcasing Obel's other-worldly voice and instrumentals while managing to keep the crowd smiling in between with some gentle humour – there's not a moment where the duo don't have the crowd's full attention.
You can tell this isn't the first time she's captured a room and now she has this Mancunian crowd nestled in her palm she begins serenading them.  Album title track Philharmonics kicks things off, followed by Beast with its dancing piano opener and hypnotically rising refrain. The tender Just So makes an appearance, with a yet untitled new track involving a brief tuning break up next "this new song is called…new song" jokes Obel with a smile.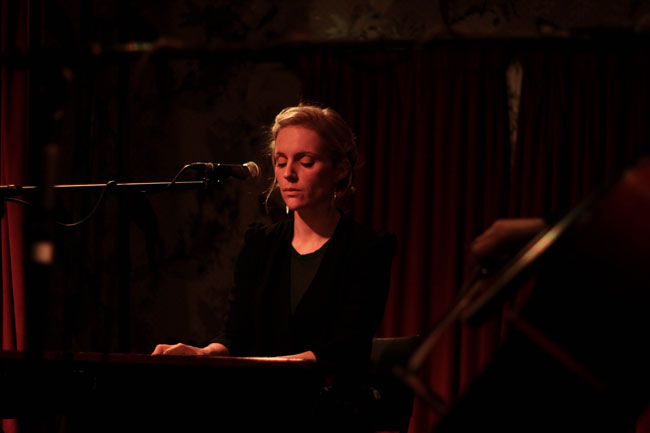 Brother Sparrow, sounding like it would be right at home on any indie-film soundtrack truly comes alive on stage while Riverside becomes a touching tribute to a brave and recently bereaved support act.  After being demanded back to the stage by an audience reluctant to let Obel and Müller leave so easily, the duo culminate their distinctly European indie show with On Powdered Ground.  Performed live this powerful track perfectly combines Obel's piano and vocal talents with Müller's classically trained cello skills resulting in an intensity that the album recording fails to capture. Time's up and Obel's attempts to sneak of the stage as silently as she came are thwarted – something she better get use to when playing UK venues in the future.
We sat down with Agnes for an exclusive chat before she took to the stage, stay tuned for the full interview coming soon.  In the meantime you can keep up to date with Agnes Obel right here.