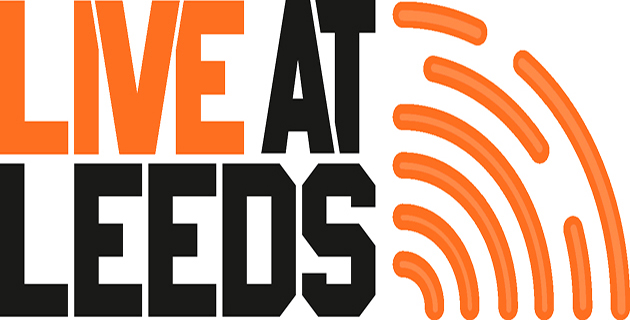 More acts have today been announced for the increasingly ace looking Live At Leeds Festival 2013. Bands like The Strypes, Black Moth, Wet Nuns and Manchester's own Swiss Lips will join the likes of Everything Everything, Dutch Uncles, Peace, Swim Deep and The 1975 for this three day event due to kick off on May 3rd. Of course, the above is just a taster of the action on offer. Live At Leeds aims to showcase the best up and coming acts alongside some more mainstream heavy hitters, an ethos us here at Northern Noise heartily endorse. With this goal in mind, they've gathered a list of performers mouth watering enough to get any music maniac salivating like a right idiot.
London Grammar, Likely Lads, Ruen Brothers, Misty Miller, Duologue and Kimberly Anne make up the remaining portion of today's rosta additions. Meanwhile, details of The Unconference, an event designed to help guide budding musicians, has also be revealed. Taking place at Leeds College of Music, the event will focus on networking and the changing face of music in our wonderous digital era. A panel of experts will be in attendance, including Wichita Management's Gareth Dobson, Closer Management's Ryan Lofthouse, Big Life Management's Colin Roberts and Peter White of Fear & Records. They'll be fielding questions from you lovely people and dishing out advice like pros. Because they are, in fact, pros.
Live At Leeds has been running for the past six years and kicks off its 2013 bonanza with a pre-party at one of our favourite local haunts, The Cockpit. Taking place at a range of brilliant venues across the city, it's quickly becoming a fest worth shouting about. With sets due from Darwin Deez, Laura Mvula, Rudimental and The Pigeon Detectives, as well as all those mentioned above and a whole heap of extra bands – put simply – it'd be a crime to miss it. We've pasted the full line up below for you to oggle. Go on, take a look. You know you want to.
 Full list of bands for Saturday 4th May
Live At Leeds 2013 (alphabetical)
ALUNAGEORGE / DARWIN DEEZ / EVERYTHING EVERYTHING
LAURA MVULA / LITTLE COMETS / PEACE / RUDIMENTAL
SAVAGES / SWIM DEEP / THE 1975 / THE PIGEON DETECTIVES
THE STAVES / THE WALKMEN / TRIBES
ARLISSA / DINOSAUR PILE UP / DUTCH UNCLES / ELECTRIC GUEST
KING KRULE / LEWIS WATSON / LONDON GRAMMAR / MELODYS ECHO CHAMBER
MØ / MS MR / RYAN KEEN / SAM SMITH / SKY LARKIN / SOLEY / SPLASHH
STILL CORNERS / THE CROOKES / THE NEIGHBOURHOOD / THEME PARK
UNKNOWN MORTAL ORCHESTRA / WAVE MACHINES
BACKYARDS / BATTLE LINES / BEBE BLACK / BLACKEYE / CASTROVALVA / CHARLES BRUNO
CHARLIE BOYER & THE VOYEURS / CHARLIE STRAW / CHINA RATS / CHLOE HOWL / DAN CROLL
DANCING YEARS / DEEP SEA ARCADE / DEPARTMENT M / DUOLOGUE / FAWN SPOTS / FILTHY BOY / FINDLAY
FRYARS / FUN ADULTS / GEORGE EZRA / GEORGIA THURSTING / GLISS / HAPPY DAGGERS
HARRY GEORGE JOHNS / HAWK EYES / HEART-SHIPS / HUMANFLY / HUNTING BEARS / INDIANA
INDIANS / JACOBEAN RUFF / JACOB BANKS / JETTA / JOE BANFI / JOEL BAKER / JOHN NEWMAN
JORDAN ALLEN / KIMBERLY ANNE / LUKE SITAL SINGH / LULU JAMES / MAN LIKE ME
MARIKA HACKMAN / MARSICANS / MAX RAPTOR / MAYBESHEWILL / MENACE BEACH
MIDDLEMAN / MISTY MILLER / MUST / NADINE CARINA / NIGHT ENGINE / NICK MULVEY / OFEI
ON AN ON / PETE ROE / PINS / POST WAR GLAMOUR GIRLS / ROBERT DELONG / ROO PANES
SAINT RAYMOND / SEASFIRE / SJ.BRAVO / SKATERS / SONS AND LOVERS / SWEET BABOO
SWIMMING LESSONS / SWISS LIPS / SYRON / TAKE TURNS / THE CONCETINES / THE COOPERS
THE COVELLES / THE DUNWELLS / THE FAMILY RAIN / THE GLASS CAVES / THE GRAND / THE STRUTS
THESE MONSTERS / THOMAS J SPEIGHT / THOSE ROTTEN THIEVES / TOKYO CORNER / TROUMACA
WE WERE FRONTIERS / WILD SWIM / WITCH HUNT / WOLF ALICE / YADI
Tickets are a right steal at just £22.50 and can be bought here. 
Words by Simon Bland. @SiTweetsToo
Be sure to 'Like' us on Facebook and Follow us on Twitter to keep up to date with all the latest Northern entertainment news!