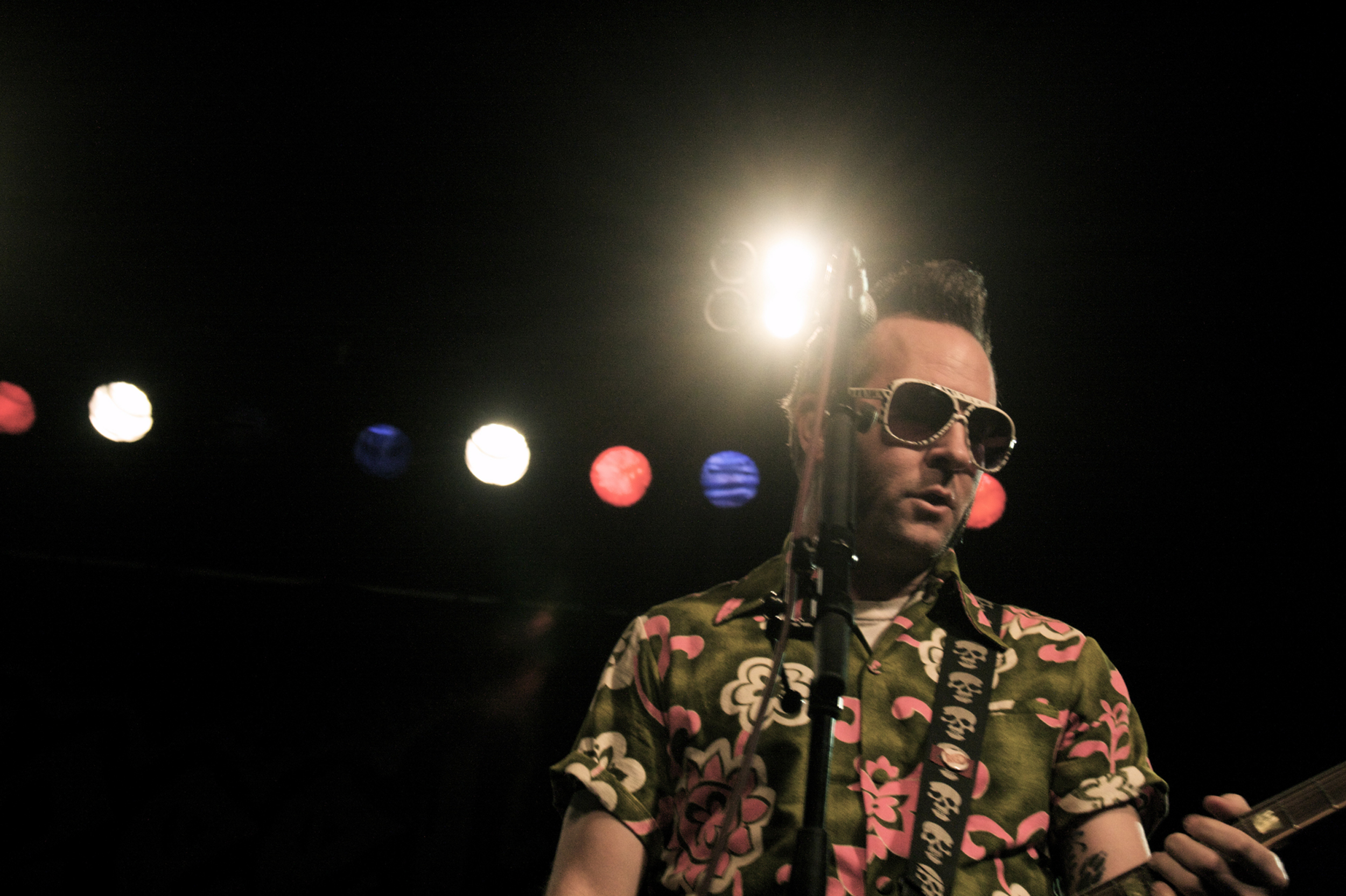 There's a weird feeling circulating Preston's 53 Degrees tonight. In fact, it almost feels like a surprise birthday party, complete with a ravenous crowd (who, it's worth adding, are nicely pissed by now), eagerly awaiting the arrival of their guests of honour.  In this respect, the mood is quite appropriate, for we are at a birthday shindig of sorts.  Everyone is gathered here to celebrate the 20th anniversary of Californian Ska-rockers Reel Big Fish and if the shirtless, beer swigging, rowdy crowd is anything to go by, it's going to be a hell of a party.
Entering the stage to the theme of Indiana Jones' Raiders March and welcoming fan-screams the band prove that even 20 years in, they're not showing any signs of slowing.  Wasting no time, they kick the party off with 'Sell Out', a track that would send fans over the edge as a show closer works just as well as an opener, beginning a set akin to a greatest hits play-list.
Reel Big Fish have many fan-faves and tonight they're trying to please everybody. 'The Kids Don't Like it', 'Ban The Tube Top' and "You Don't Know" sets into motion a sea of people Ska-dancing, while the bands trademark humour is sprinkled between tracks to allow fans to catch their breath.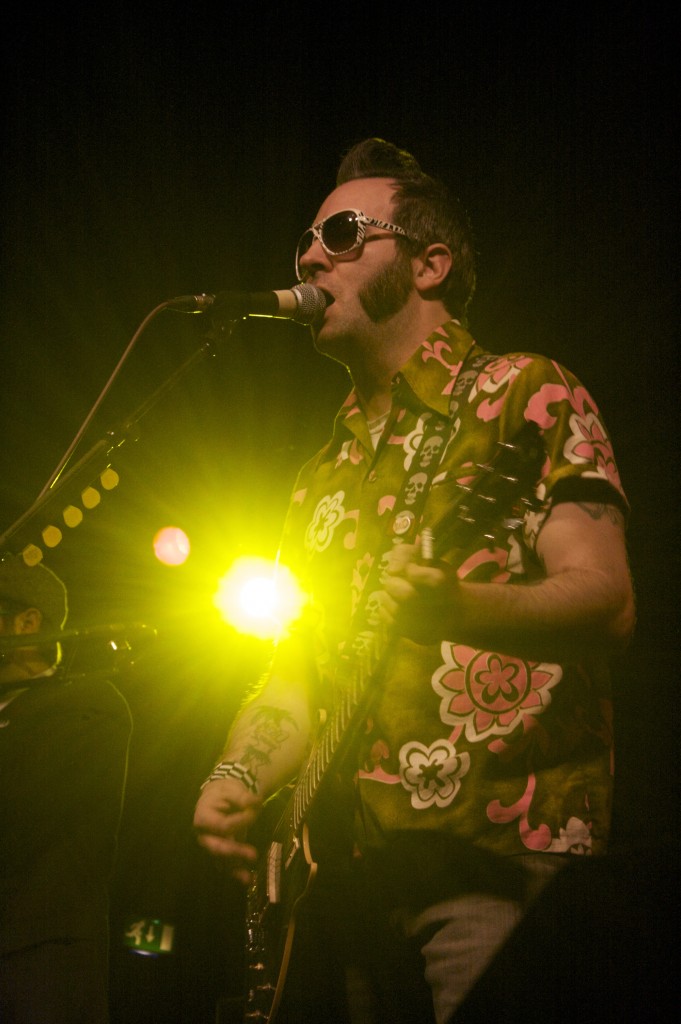 A lot has happened since the band was last in the UK. Long time trumpeter/guitarist Scott Klopfenstein retired at the end of 2010 before the birth of his first child, the latest in a long history of revolving door band members.  Those worried this loss may affect the bands comedic dynamic can relax, nothing has changed.  "This next song is about an ex girlfriend" explains lead singer Aaron Barrett, "I knew something was wrong, every time we played rock, paper, scissors, she always chose scissors" he jokes before ripping into 'She's Got a Girlfriend Now'.
The band treat the crowd to the many interpretations of 'Suburban Rhythm' including metal, disco, country and screamo, interspersed with their naturally witty banter and eventually egging the crowd on to create a circle pit big enough to dominate the venue's standing area.  "Of all the circle pits I've seen in my time, that…was one of them" deadpans Barrett.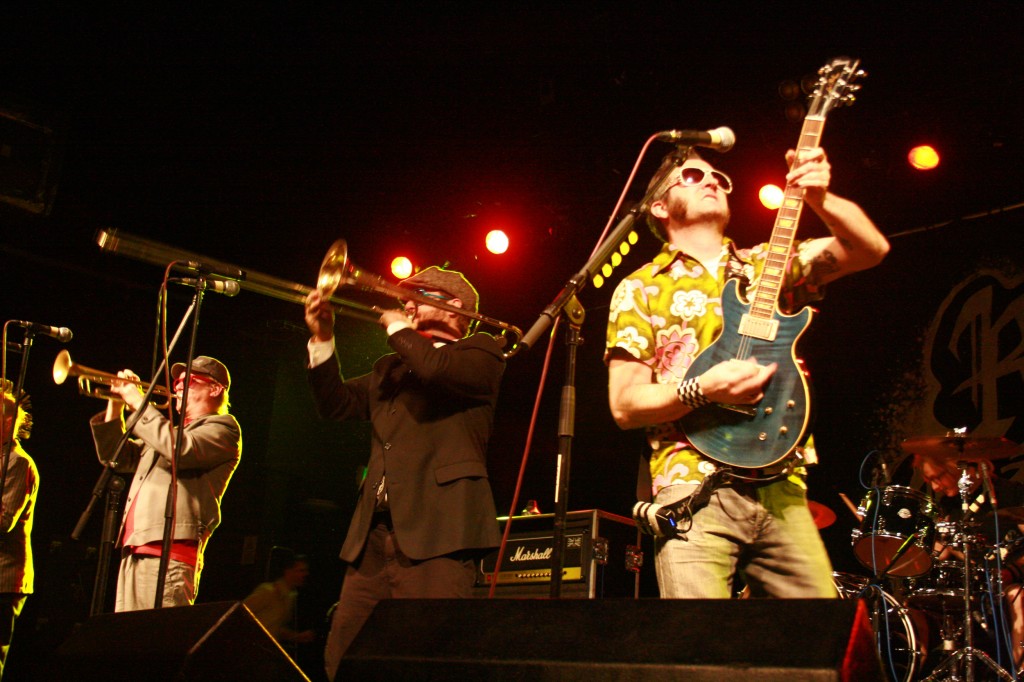 Reel Big Fish could probably have played until the audience drops from dehydration or the bar runs out of beer, but alas, the curfew approaches.  After closing the first part of their set with 'Monkey Man', 'Where Have You Been' and 'Beer', they're demanded back to the stage via extensive shouting and foot stomping.
Dipping into their extensive back catalogue and pulling out 'Trendy' and the goofy-love song 'I Want Your Girlfriend To Be My Girlfriend Too', the band choose an older track to close out the night. Their ska-cover of 'Take On Me' is a nice way to end a set spanning 20 years.  It's a track that brought them attention and boosted their name in the early days and has stayed a crowd favourite throughout every one of those 20 years.  Despite making appearances at almost every one of their live shows, it seems all the more relevant on this anniversary lap.  Here's hoping for another 20 years of the Reel Big Fish.
Find out more about Reel Big Fish here.