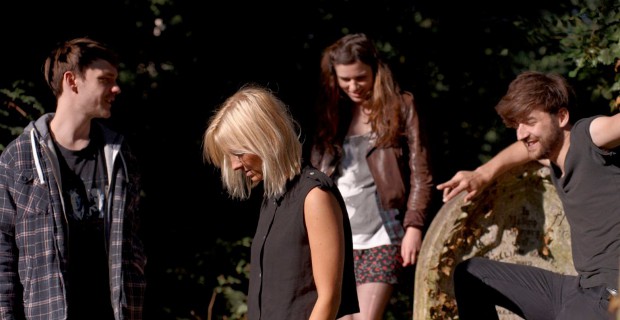 Bos Angeles and Fear of Men, supposedly two of this year's most talented new bands to come out of the UK, co-headline at the endearingly intimate Trof.
Bos Angeles take to the stage. The Bournemouth three-piece gets things going with the radio-ready Beach Slalom, the song being both pleasantly surprising and refreshing. Surprising because their attire suggests another generic surf / pop band – they're not.
Don't forget, it's still early days for the band – demonstrated when the frontman acted very unprofessionally by not throwing a tantrum after technical difficulties with the microphone stand – and with Beach Slalom showing genuine potential, something could well unveil here.
Up next, Fear of Men . With the room filling out a little more, the band starts off with Ritual Confession, the song easily the best of the night with favourable comparisons to Veronica Falls. The band, made up of two women and two men, were impressive for the entire set; producing songs worthy of a promising album.
Both Bos Angeles and Fear of Men have been hyped up and raved about by bloggers this past year, even if they did debase the meaning of the word 'epic' and 'immense' in doing so. This was just one of six gigs around the UK's smallest venues – and you should be kicking yourself if you missed out on these exclusive performances.
Words: David Wright