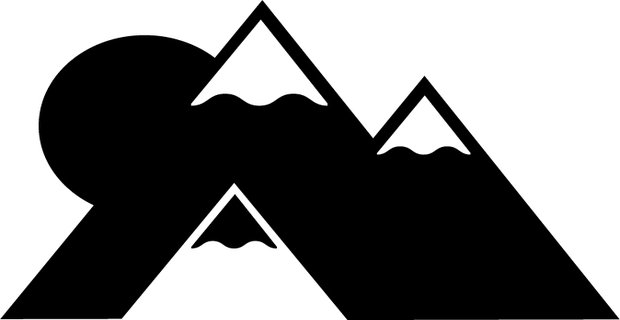 As you'll have gathered from reading our earlier preview, this year's Beacons festival is set to transform the Yorkshire Dales into the coolest place in the world for one weekend in August, showcasing the freshest new talent and introducing you to all the bands you'll be bumping for the rest of the year. As is the style here at Northern Noise, we've composed a mixtape of ten of the best acts on the bill to wet your whistle whilst you ponder whether to get a standard camping pass or upgrade to a tepee.
As always, click here to listen directly in good old Spotify.
The Fall –  'Sir William Wray'
Trying to predict anything about a Fall show is an exercise in futility. Will they play a trailblazing set of their 80's classics? Will they play deep cuts and B-sides from the past 2 albums? Will Mark E Smith fiddle around with his bassists amp for a while before unceremoniously leaving the stage? Regardless, it's a safe bet they'll play 'Sir William Wray', the lead track off their latest effort, and a brief summary of everything great about this band.
Eagulls – 'Nerve Endings'
One of the most promising punk prospects the UK have turned out for quite some time, Eagulls have played every Beacons fest to date and have seen their profile rise dramatically with each successive year. Now with a proper album, a US tour and a Late Show appearance under their belt, this could be the year Eagulls finally make the big jump. Not to be missed.
Metz – 'Wet Blanket'
Not much needs to be written about Metz, because the minute you press play you'll immediately realize why their ferocious intensity makes them one of the most exciting up-and-coming bands out there right now and an absolutely top class live act. See for yourself.
Hookworms – 'Form and Function'
Another band that's come up through the ranks at Beacons, Hookworms play a very modern kind of psychedelia, blowing minds via an onslaught of noise and flangers swiped straight from My Bloody Valentine and Sonic Youth. Like those two bands though, the noise never gets in the way of good song writing, and a ridiculously tight rhythm steers the ship away from self-indulgence.
The Wytches – 'Gravedweller'
Part goth, part garage-rock, with dash a Nick Cave and a backdrop of 60's psychedelia. Put them all together and you'll have a vague, non-specific idea of what The Wytches sound like. For a better idea listen to 'Gravedweller', an absolute monster of a tune and reason enough for this band to be firmly on your radar.
PINS – 'Get With Me'
These Manchester lasses have been bubbling away on the fringes of the cities' music scene for a while, spitting out the occasional 7" and honing their sound. It seems like they've finally settled on an M.O with their debut album Girls Like Us, flitting effortlessly between sparsely arranged post-punk and bubbly noise pop reminiscent of their US counterparts Dum Dum Girls and Warpaint. Just like those bands, they're only going to get better as they go along.
Charli XCX – 'Superlove'
In an ideal world, this would be the 'Get Lucky' of summer 2014, an inescapably upbeat jam that never seems to wear out its welcome. It won't be, but that's ok because this feels like just the first step in Charli XCX's climb to pop super stardom.
Action Bronson – 'Strictly 4 My Jeeps'
The only thing better than Bronson's punchlines is his ear for beats, as this certified banger from last years' SAAB Stories EP demonstrates. Renowned for his chaotic live performances; which have involved Bronson wrestling fans onstage, performing half of his set outside the venue, and handing out free drugs, booze and money to the crowd, it's a safe bet that his performance at Beacons will be one to remember.
Dam-Funk & Snoopzilla – 'Hit the Pavement'
When you name yourself Dam-Funk and declare yourself to be "The Ambassador of Boogie Funk" you'd better hope your money is where your mouth is. Thankfully Dam-Funk is a master of his craft and has spent his entire career championing and reinventing a distinctly late 80's-era take on Electro-Funk reminiscent of Michael Jackson, Prince and George Clinton. Hit the Pavement is the lead track off of 7 Days of Funk, his 2013 project with Snoop Dogg, and is a great encapsulation of his sound.
Daphni – 'Pairs'
Daphni is the latest moniker of Daniel Victor Snaith, aka the artist formerly known as Caribou. Switching up his usual chillwavey sound for something more dancefloor-oriented, Snaith ditches the laptop for live performances and instead tours with a live band and a complex video installation, which should make for some tasty cross-platform synathesia if it's anything like the trippy video for 'Pairs', seen below:
Words by Tom Sanders (@SANDERRRSSS).
Be sure to 'like' us on Facebook and follow us on Twitter to keep up to date with all the latest Northern entertainment news!