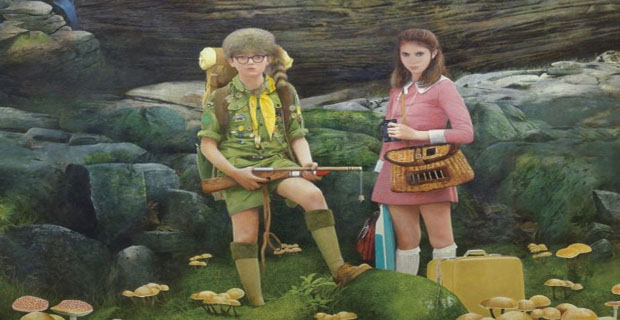 With The Avengers Assemble currently tag-teaming movie box-offices worldwide its easy to forget that there's a ton of exciting movies ahead of us. May has arrived and the movies are getting bigger and bigger. Johnny Depp and Tim Burton return to the shadows, Jim, Stifler and the guys serve up one last slice of American Pie and indie-king Wes Anderson finally reveals his latest left-field production to eager audiences. All this, plus those shady looking MIB agents return after a decade absence and Sacha Baron Cohen causes more Stateside chaos. It's a strong month for movies but they'll all have to work together to fend off Iron Man and friends…
Go Check Out…
Moonrise Kingdom – 25th May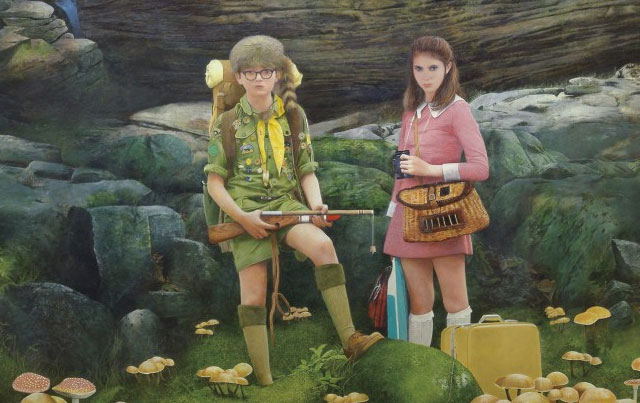 It's been too long since the idiosyncratic Wes Anderson focused his directorial efforts on live action. However now he's finally back and it looks like he's out done himself. Bruce Willis, Edward Norton and Tilda Swinton are just three new recruits who've jumped aboard the good ship Anderson for his latest outing. Together with spectacular regulars Bill Murray and Jason Schwartzman they've sculpted Moonrise Kingdom, a tale of young lovers and scout camps. If you're a fan, odds are you've already made your mind up about this one. Either way, it's not to be missed.
Dark Shadows – Out Now!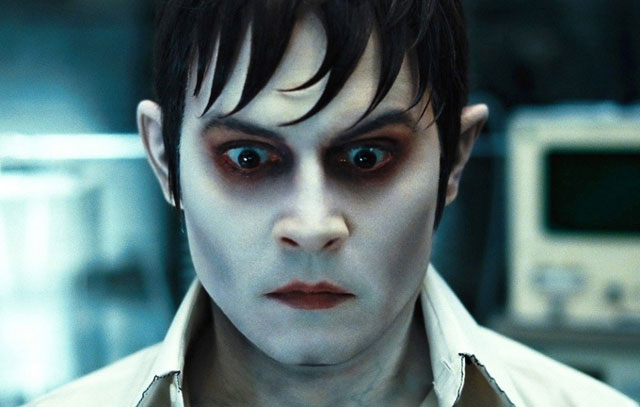 For Depp and Burton's eight collaborative effort they've decided to resurrect 80's TV show Dark Shadows. This time around Depp steps into the pointy shoes of Barnabas Collins, a Vampire who's been snoozing for two hundred years. When he awakes, he's distraught to discover that his ancestral home is in ruins and his dysfunctional descendants are in need of his help. As usual, Burton injects Dark Shadows with an equal amount of colourful pangs, creating more of what we've come to expect from this tried-and-tested team. Nevertheless, Depp's blood-sucking alter ego is still good fun to watch.
The Dictator – 16th May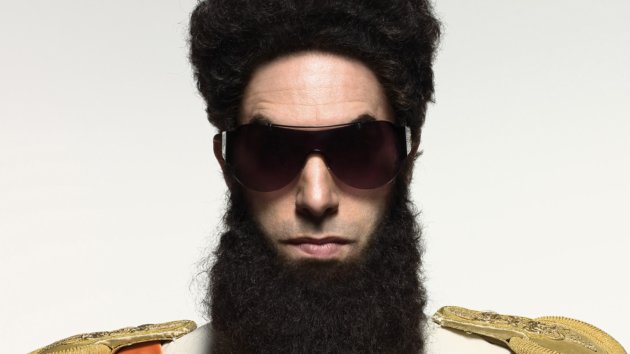 Every publicist's worst nightmare is back.  Luckily for them however, Sacha Baron Cohen's last two movies were so successful that his usual shtick can be seen coming a mile off. Not to be deterred he's found a new way to shock and appall. This time its under the guise of Admiral General Aladeen, lauded leader of the fictional nation of Wadiya. When a botched assassination attempt leaves him stranded and unrecognizable on the streets of New York he must try to reclaim his rightful place whilst offending everyone he comes into contact with. If a screenplay by Cohen and Curb Your Enthusiasm's finest doesn't convince you to buy tickets then perhaps the promise of an Anchorman 2 teaser will. It's reported to be ahead of prints of The Dictator. Now you really have no excuse.
Definitely Keep An Eye Out For…
American Pie: Reunion – Out Now!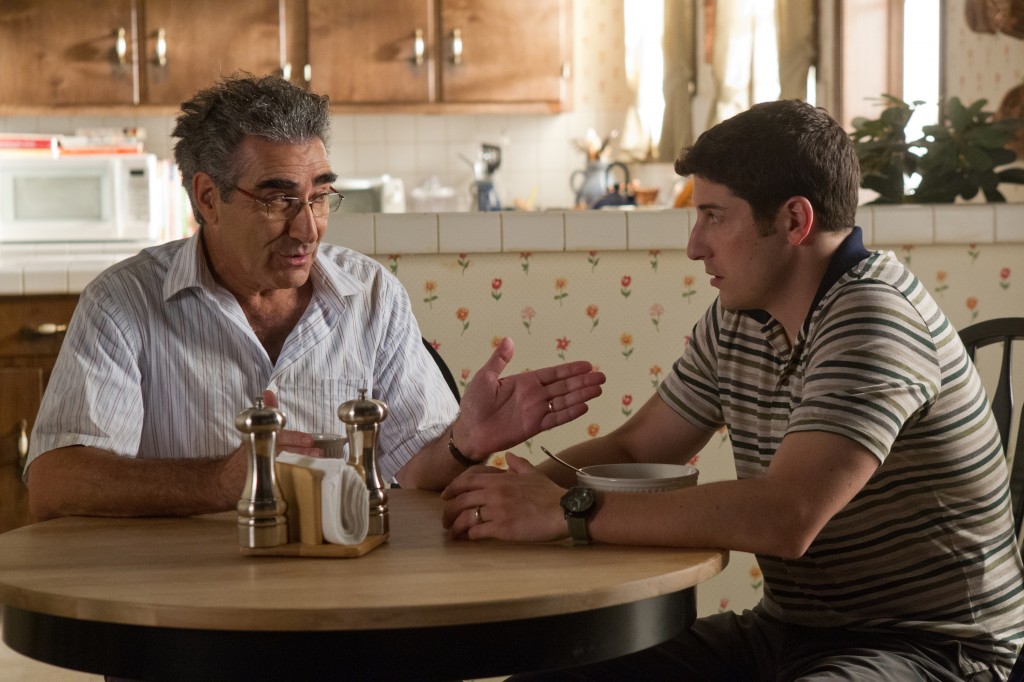 The class of 99' return to the big screen this month for the latest big screen slice of American Pie. This nostalgia-laced outing has the original gang head home to attend their high school reunion. Jim, Oz, Finch, Kevin, Stifler, Michelle, Vicky and Heather all take time out of their problematic adult lives for a trip that proves they've still got a little teen spirit left in them. As usual, Jim's awkwardly hilarious dad brings the biggest laughs while some familiar faces make a welcome re-appearance and save things from going stale. For anybody who grew up watching these guys on screen this is an enjoyable reunion that still manages to bring a funny burst of flavour.
Men in Black 3 – 25th May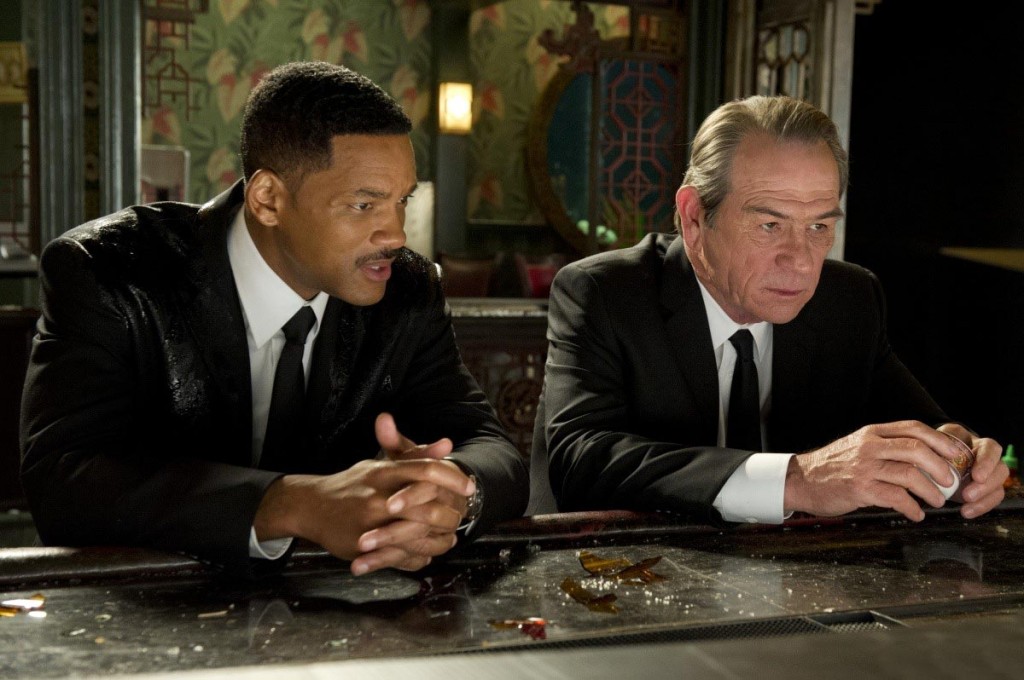 Men In Black 3 has been a long time coming. Its shoot was plagued with script difficulties so tricky they resulted in a brief 'time-out' while a worthy ending was scribbled together. It's also taken ten whole years to get here, which gets you thinking; perhaps they released a rubbish threequel a few years back and neuralized it out of our minds for our own good. Who knows? What we do know is that Kay and Jay are back and must take down a bad-tempered alien biker by the name of Boris. To stop this intergalactic baddie, Jay will have to time-jump back to the sixties and befriend a younger incarnation of his deadpan partner Kay. Easy right? We'll soon find out.
Iron Sky – 25th May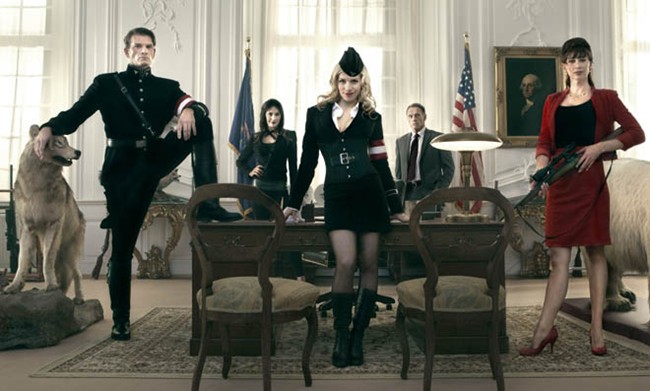 These days you hardly get any excuse to blurt out the phrase 'Moon Nazis'. That's probably why Euro-indie sci-fier Iron Sky is attracting so much chatter. The plot is as simple as it is utterly bizarre: Germany, 1945 – with Hitler's Third Reich falling apart he sends a handful of troops to a swastika shaped military base on the moon. There they'll hide out, plotting their revenge and waiting for the right moment to make a riotous return to Earth. Half political satire, half Mel Brooks-ian parody, this low budget odd-ball may have room for improvement but there's no doubt that its one of a kind.
Be sure to 'Like' us on Facebook and follow us on Twitter to keep up to date on all the latest Northern entertainment news!
Words by Simon Bland.