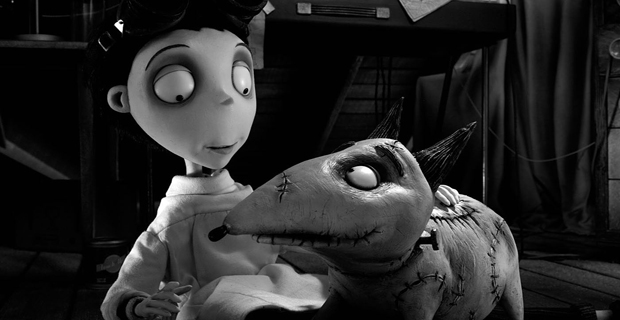 Well it's that time of year again. Scarves are yanked out of wardorbes, gloves quickly become your new best friends and it's dark outside before you've even finished work. Yep, in the words of every Game of Thrones character ever, winter is coming. But fear not! This doesn't mean that you're stuck indoors with nothing but a cupa-soup and a pair of slippers for company. Use this fresh chilly air as an excuse to head into your local cinema and check out some of this month's most exciting releases. What releases we hear you ask? These releases. The ace ones we've recommended for you so you don't accidentally go see Madagascar 3 or Top Cat: The Movie. Aren't we nice. As usual all of the films below can be found at either the Odeon Printworks or Cornerhouse Manchester. Enjoy!
Braindead  – Halloween Special @ Cornerhouse – Sat 27th Oct.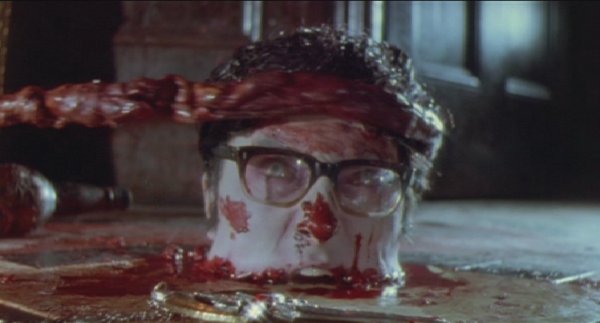 Before Peter Jackson took up residency in Middle-Earth, the Kiwi director quickly made a name for himself in a different genre altogether. With Braindead (AKA Dead Alive), Jackson indulged himself in enough zombie splatter, schlock gore and cheesy lines to give Sam Raimi a run for his money. Here we meet Lionel, an ordinary guy with an overbearing mum who quickly falls for a local girl. Instead of walking hand in hand into the sunset, the duo soon get involved with a rabid rat-monkey, a string of matriarchal murders and a whole lot of sloppy, grizzly gore. With Halloween fast approaching, Cornerhouse Manchester and Optic are offering you the chance to re-experience this horror classic in 35mm on the big screen.  If that wasn't enough to get your gore gears churning, then how about this: there will be a licensed bar in the cinema and the promise of pre-film surprises…
Frankenweenie – Out October 17th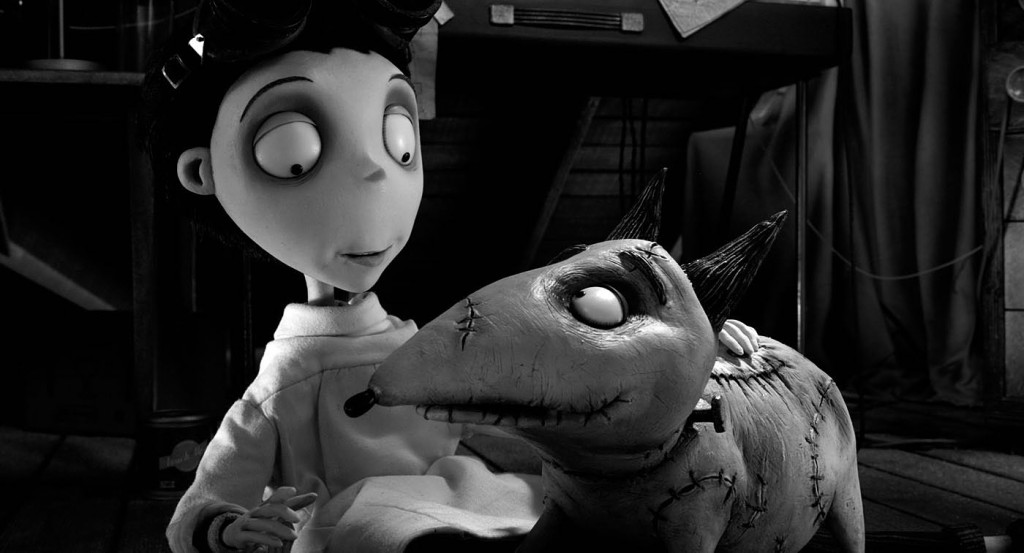 Tim Burton returns to his roots this month for a big screen adaptation of one of his earlier fantasy tales about a boy and his undead dog. The dark director originally concocted the story for Frankenweenie back in 1984 when he was a lowly Disney doodler. Burton went on to use his Frankenstein-meets-Micky Mouse film as one of his first forays into live action cinema. Cut to 28 years later and the tale of Victor and Sparky has been resurrected with the help of some superb stop motion wizardry and a cast of Burton regulars. With Frankenweenie 2.0, Burton crafts a love letter to the 50's horror films and the clunky monster movies of his childhood. Don't be fooled by the movie's moody black and white tones either; this is one of his funniest of recent years. Proof positive that you can even teach a dead dog new tricks.
Perks of Being A Wallflower – Out now!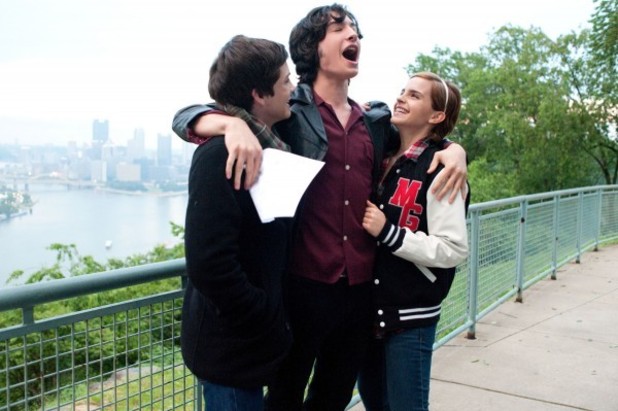 It's not often that an author gets the opportunity to adapt his or her own material onto the big screen. In fact, all those cinephiles who are quick to quip that 'the book is so much better than the movie' are sure to be left speechless at Stephen Chbosky's film rendition of The Perks of Being A Wallflower.  Perhaps the purest book-to-film translation of recent years, Perks delves deep into the pains of adolescence from the perspective of a sensitive but emotionally damaged youth. Charlie is faced with the daunting task of starting high school friendless and haunted by a painful past. However things quickly turn around when he befriends Sam and Patrick who introduce him to a new chapter of his life complete with a new set of problems. A cult favourite, Chbosky's visual version of Perks stays true to the 'coming-of-age' nature of his novel. It's also got some great performances to boot.
On The Road – Out October 12th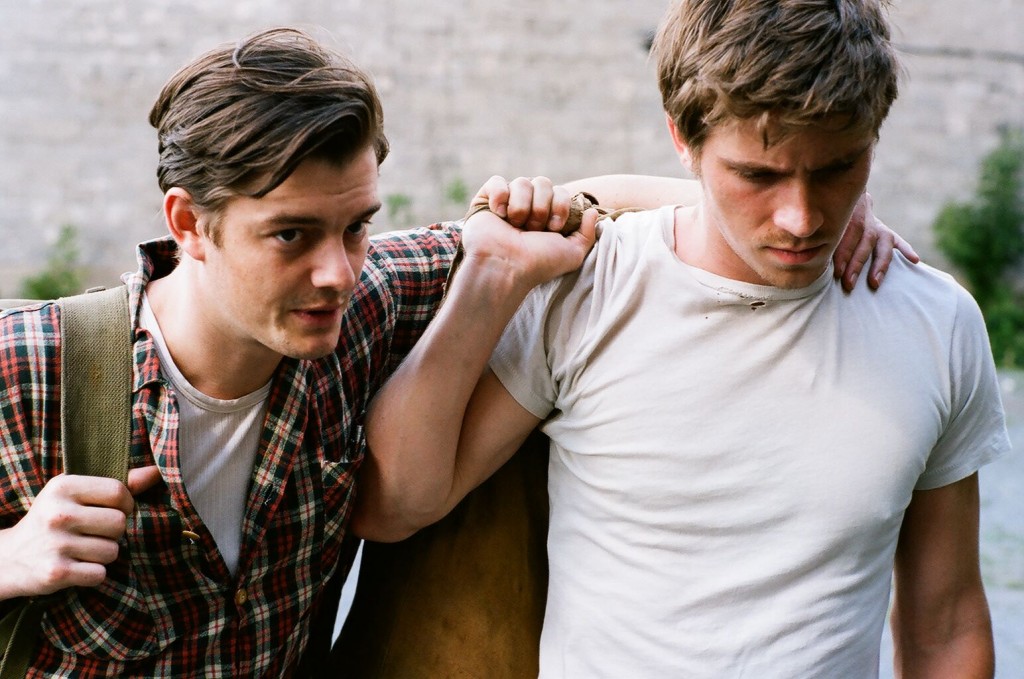 Jack Kerouac's seminal work finally makes its way into cinemas this month, despite all those who thought a film translation would be near impossible. It was The Motorcycle Diaries director Walter Salles who accepted this difficult task, recruiting a group of formidable faces to boots his chances of success. Brit actor Sam Riley nabbed the title role of Sal Paradise, a character we all know to be Kerouac in disguise. The film follows Sal's endless search across America for something he can't quite put his finger on, however it's the scenery that really grabs his attention. Tron Legacy's Garrett Hedlund steps into the shoes of Dean Moriarty, familiar to most as Neal Cassidy, a man with an unquenchable thirst for life and a point of fascination for our titular troubadour. Salles sticks to the road to present a dissection of the beat movement and a glimpse inside a changing America.
Skyfall – Out October 26th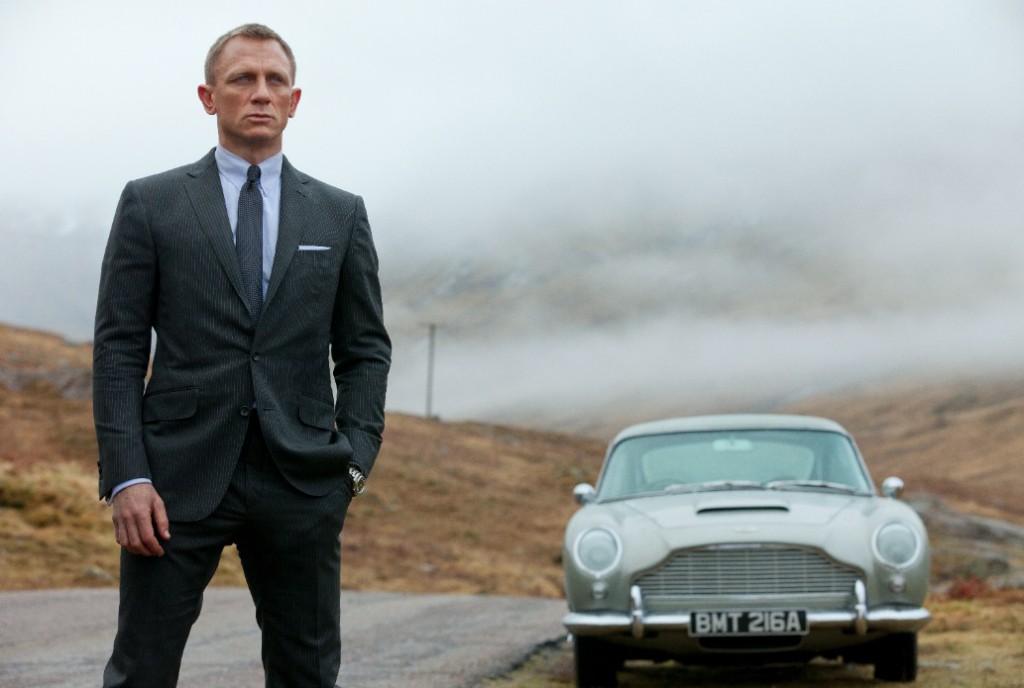 007's 50th anniversary celebrations come to a head with the release of Skyfall, Bond's twenty-third mission as England's top MI6 agent. American Beauty mastermind Sam Mendes takes the reigns this time round in an adventure that'll see our tuxido-clad hero re-evaluate his relationship with one of his oldest colleagues. When a mission ends in disaster, the identities of MI6's finest are leaked onto the Internet throwing M's ability to head-up the secret service into question. With Bond presumed dead, he teams up with his M to track down a Raoul Silva, a rogue villain who claims to have a connection to both of them. Expect guns, action and more of the revitalized Bond baddassery of recent years. Don't expect Martini's though. Apparently Bond's a Heineken man now…
Beasts of the Southern Wild – 19th October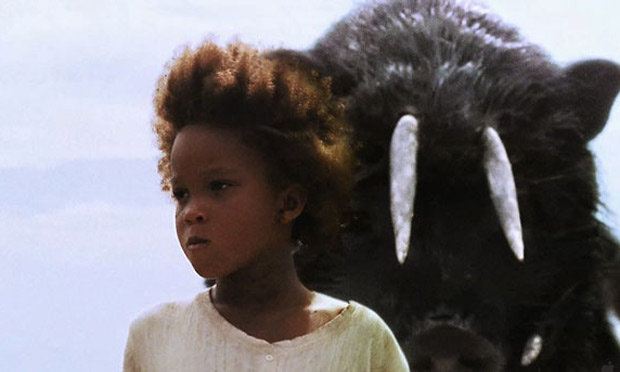 Having caused a stir on the American festival circuit earlier this year, Benh Zeitlin's whimsical Beasts of The Southern Wild finally makes its way to Manchester. Promising to be this year's most uplifting indie movie, Beasts follows a fearless six year old named Hushpuppy who's strength is put to the test when a massive hurricane hits her Southern Bayou town. When her father and sole protector falls ill, Hushpuppy retreats into her vivid imagination to help explain the events that have encroached upon her young life. She concludes that her recent problems are due to the icecaps melting and releasing ancient beasts, meanwhile the community tries valiantly to repair their storm-battered town.  Definitely one for the indie crowd, Beasts of The Southern Wild looks to be a treat for the eyes and the imagination.
Words by Simon Bland. (@SiTweetsToo)
Be sure to 'Like' us on Facebook and follow us on Twitter to keep up to date with all the latest Northern music news!