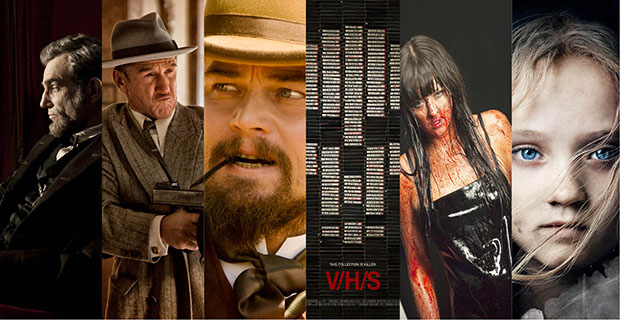 Welcome to 2013! Sounds futuristic, doesn't it? Sadly, we're not in the world of jet packs, light sabers or those cool shoes with power laces from Back To The Future Part II quite yet but what we do have is a mouth-watering selection of amazing movies to distract us until they arrive. January has some big releases up its sleeve and some amazing hidden gems down its erm, pants? What we're basically trying to say is that there are lots of reasons to visit the cinema this month. Quentin Tarantino joins Abraham Lincoln on a trip to the big screen while some exciting horror movies lumber in our direction like celluloid zombies. As usual all of the films mentioned below can be found at either Manchester's amazing Odeon Printworks or the lovely indie Cornerhouse. Enjoy!
Django Unchained
Out Jan 18th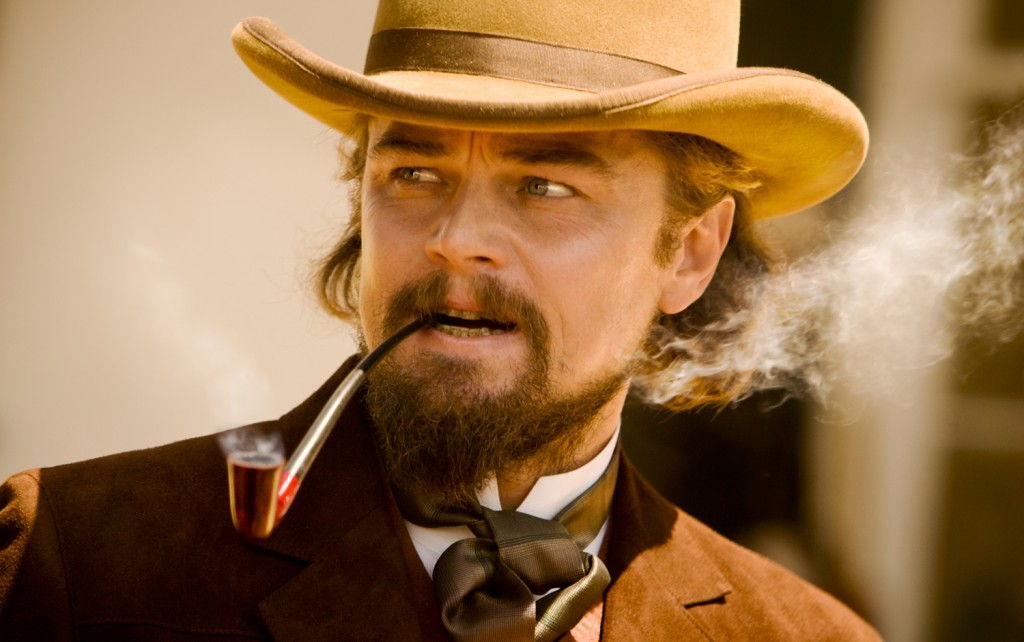 The seventh film by Quentin Tarantino (eighth if you count his slice of Grindhouse) sees one of today's most exciting filmmakers explode back onto the big screen. Of course, it wouldn't be a Tarantino event if there wasn't a fair amount of controversy in the air and Django Unchained is no exception to the rule. This new one centers on a freed slave who teams up with a bounty hunter to rescue his wife from the merciless hands of a particularly cruel plantation owner. Expect bloody shoot outs, cinematic style and lots of famous faces spouting Tarantino's exceptional dialogue in a movie that's already garnered Oscar buzz and bagged some Golden Globes.
American Mary
Out Now!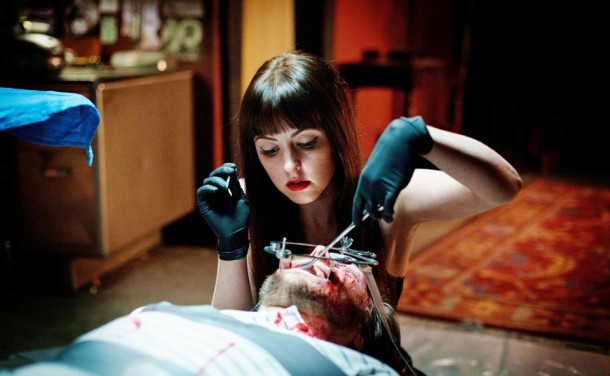 Struggling medical student Mary (Katharine Isabelle) discovers that she can make a healthy living performing back alley plastic surgery in her spare time. As the money starts to roll in so do the idiosyncratic weirdos, all of whom are after something that any sane cosmetic surgeon would refuse. Soon, Mary finds her dark alter ego more appealing than the straight and narrow bookworm she always intended to be and after a sinister encounter with a co-worker her two very different worlds start to collide. Directed by identical twins Jen and Sylvia Soska (look out for their memorable cameo), American Mary is an innovative horror that  places this directing duo firmly on the 'Ones-To-Watch' list.
Les Misérables
Out Now!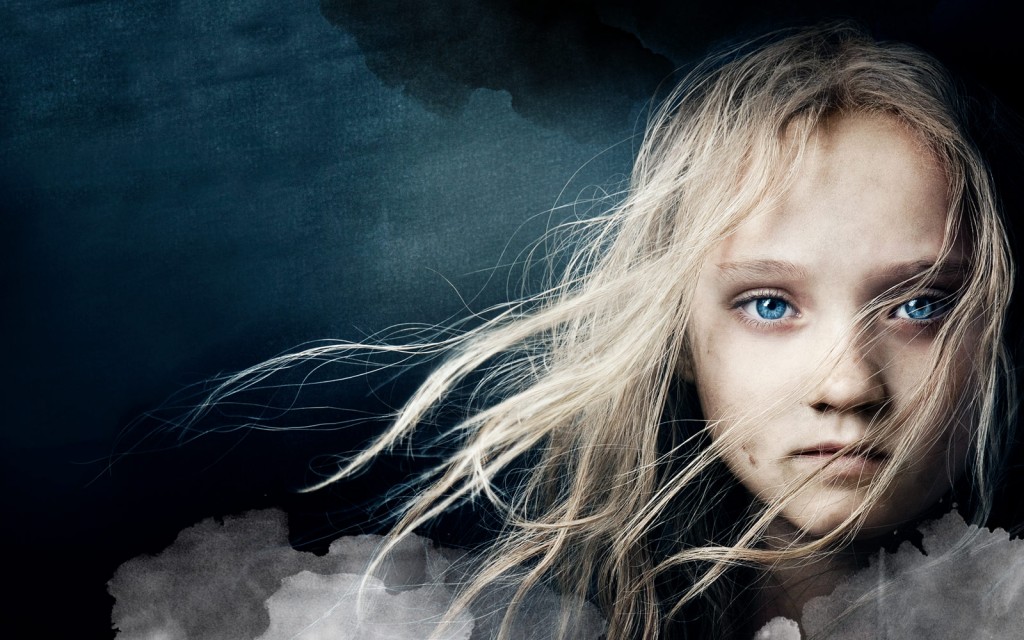 Tissues at the ready as The King's Speech director Toby Hooper transports Jean Veljean's epic journey of redemption from theatre stages to popcorn littered multiplexes. We follow a freed prisoner (Hugh Jackman) who attempts to start a new life whilst constantly living in fear of recapture bythe  tenacious and determined law man Javert (Russell Crowe). Whether you're a fan of musicals or not, it's hard not to gawp at the sheer scope and epic nature of the movie Hooper has constructed. Clocking in at just over two and a half hours, make sure you clear your schedule before you buy your tickets. However it's certainly time well spent. You'll laugh, you'll cry and you may even be moved despite how hard you try to fight it.
Gangster Squad
Out Now!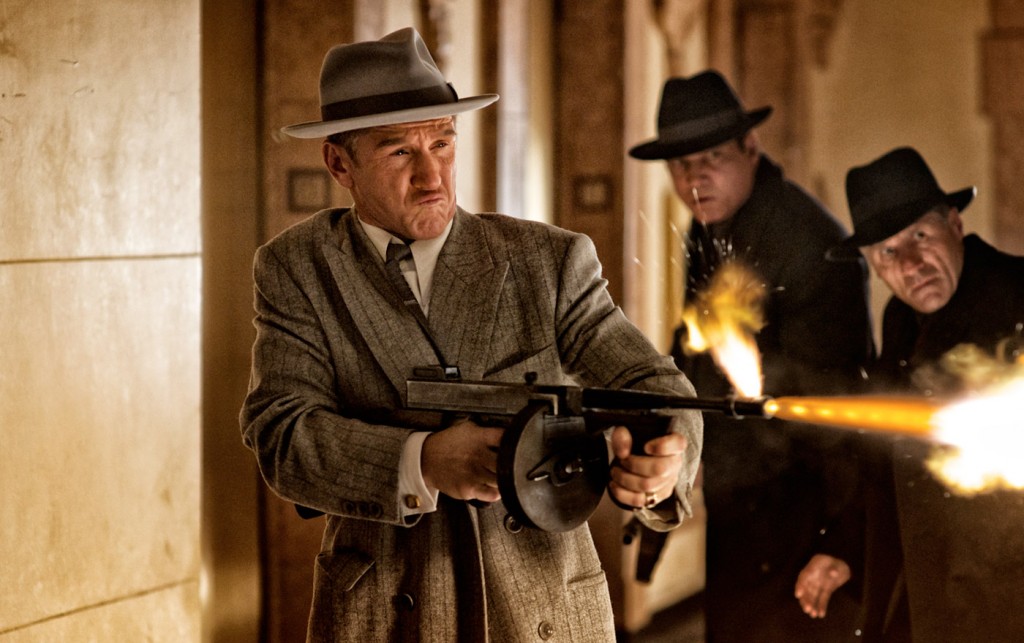 Zombieland director Ruben Fleischer has assembled a heavyweight cast for his latest movie which chronicals the shady world of 1940s gangsters. Ryan Gosling, Josh Brolin and Sean Penn don the classy suits whilst Emma Stone dresses to impress as a secret team of police officers go undercover to take down Penn's notorious mob boss Mickey Cohen. Expect to see the seedy underbelly of Hollywood's golden era split open as Fleishcer crafts a stylish mob Vs cops story that's not without its fair share of Tommy guns and violence. One for the crime fans.
V/H/S
Out Now!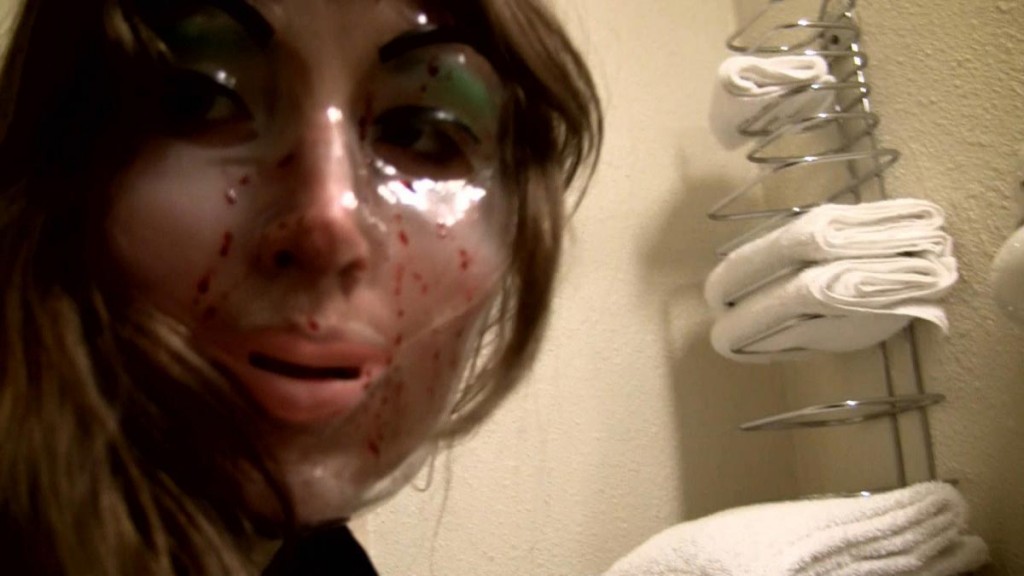 As one of the best horror offerings of 2012, V/H/S takes that tried and (over) tested found footage formula and injects new life into it via an exciting premise. We tag along with a group of lowlives who are promised a cash reward if they break into an abandoned house and steal a certain video tape. On entering the creepy building they immediatley hit a wall: the place is littered with cassettes. The only way to find the one they're after is to hit play and start watching but what they find on the tapes makes them question whether their cash prize is worth the fright. A visual interpretation of a horror short story anthology, V/H/S utilises a handful of the best up-and-coming horror directors to helm its various segments, each more enticing than the last. With a sequel on the way, you'll want to jump on this one while it's  hot.
Lincoln
Out Jan 25th!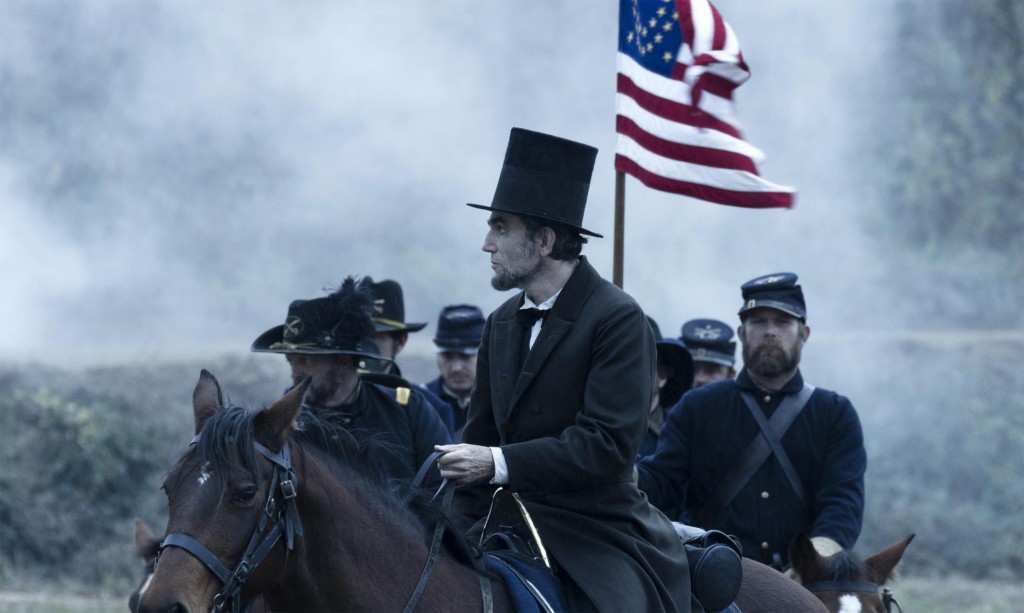 Steven Spielberg's long awaited Abraham Lincoln biopic finally makes it onto the big screen courtesy of the chameleon-like skills of thespian Daniel Day-Lewis. Disappearing beneath the beard and  funny hat, Day-Lewis presents us with a president who's at odds with his divided country and determined to pass a bill to abolish slavery whatever the cost. Those expecting a full on birth-to-death story might be disappointed. Instead Spielberg decides to focus solely on a moment that defined Lincoln's great life. While he takes his time telling the story he wants to  tell, Spielberg peppers Lincoln with an all star cast and some show-stopping turns from almost everyone involved. A film fit for a president.
Be sure to 'Like' us on Facebook and follow us on Twitter to keep up to date with all the latest Northern entertainment news!