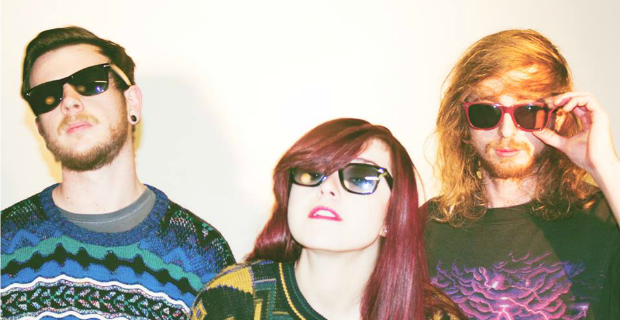 From the rupturing chords and slacker demented attitudes of Early 90's Northern America to the grime filled, noise laden laments of Northern England, Manchester's own False Advertising have managed to court a fine line between the old and new.  Holing up in a private studio since April 2014, the band adopted the original DIY ethos of, try and try again as they worked on their self-titled debut album due to be released September 4th. As the seasons changed and the months rolled on by, the three piece began to skitter around the dank underbelly of Manchester's alternative rock scene, leaving a throng of ringing ears in their path as they managed to perfect their nostalgic blend of fuzzy, lethargic riffs and sharp, snappy drum fills.
With a coy blend of The Pixies, Weezer and New York upstarts Lemuria, the trio have converged this trifecta of influences in combustible fashion, raising eyebrows and nodding heads in venues and bars the whole UK wide.  Touted as a form of fresh air, a world away from the current mine field of bleeps and electronic kicks that have pioneered the new renaissance of the Manchester musical underbelly, False Advertising have charged forward to try to ignite the fading flames of their historical surroundings.
With an evocative penchant for garish jumpers and clad in ever present wayfarers, the three piece have confessed to scrapping hordes of songs and were prone to restarting recording sessions in strife to fulfil their own artistic expressions. What remains from these sessions are eleven solidly composed noise pop songs, strikingly well produced and surprisingly finely mixed by a band very much in its infancy.
With a trio of shows at the latter end of the year, hitting the likes of the historic Hop and Grape and the legendary Deaf Institute and new album, 'False Advertising' is on September 4th, the scuzzy three piece are definitely not ones to miss.
To find out more, follow the band on Facebook and Twitter.
Words by Dale Smith (@TheGoldenHeron).
Keep up to date on all the latest Northern entertainment news by following us on Twitter, Facebook and Google+.