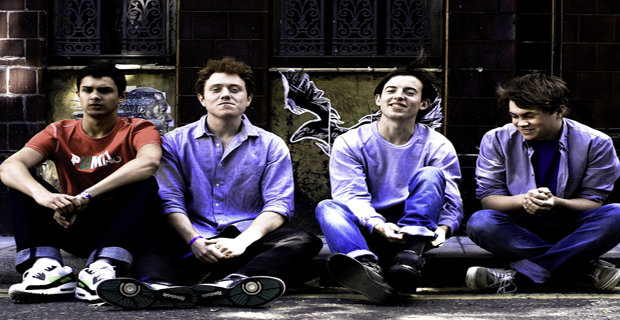 Bombay Bicycle Club have announced that they will be hitting the road again in October with their biggest UK headline tour to date.
The band will no doubt be playing to packed out crowds on a sixteen date tour which culminates at London's O2 Academy,  Brixton.   Hailing from London's Crouch End, the indie foursome are travelling to the best venues across the UK and are making sure they do not neglect fans from the North. They will be playing at a number of Northern dates  including the Manchester O2 Apollo as well as the Leeds and Sheffield O2 Academies.
With their third LP, A Different Kind of Fix, set to be released on August 29th and bookings at every big festival that you can think of across Europe, the band look to be going from strength to strength. The fact that these lads have produced two stunning records so far stands them in good stead for this headline tour.
Last summer's acoustic album, Flaws, was not only Ivor Novello nominated , but was one of the biggest breathes of fresh air that indie music had seen for quite some time and it showed that this quartet are more passionate about music than chart success, which they achieved anyway.
Whether it is an acoustic set or an electric one, they will have you enthralled in their music.  Lead singer, Jack Steadman's warbling tones are enough to capture any audience.
Any band that are brave enough to produce an acoustic record like Flaws, on the back of such a hugely successful electric album, deserve respect and this will be a tour that cannot be missed.  Especially with an asking price of just £15 for tickets which go on sale this Thursday 16th June.
Words: Ashley Clements