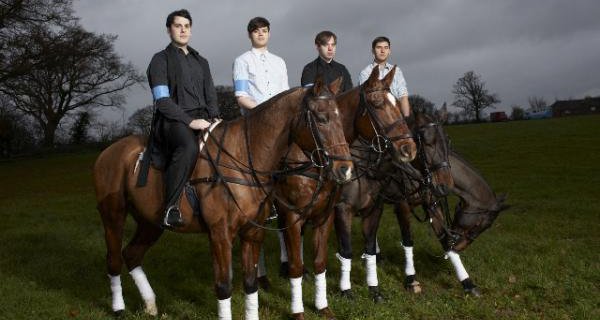 Mercury prize nominees, Everything Everything, will be returning to Manchester on 2nd February in what will be the first Now Wave show of the new year. Islington Mill is to host the avant-indie four piece. Tickets are favourably priced at only ten pounds.
Debut album, Man Alive, was a huge success and marked the group as forerunners for the city's revived music scene. The record playfully mixed absurdity, humour, and profundity – often in the same instance. Re-released single, MY KZ, YR BF, was the first of many to catch the attention of ears nationally with its quirky qualities.
httpv://www.youtube.com/watch?v=RUq7tbuH00E
The off-kilter rhythms and falsetto vocals proved to be refreshingly unique, with the likes of Schoolin' and Qwerty Finger lodging themselves deeply in the subconscious of music fans. Also, who can forget the video to Photoshop Handsome? That's indelibly scratched on the back of our retina's for sure…
Man Alive has seen the band nominated for a huge amount of awards, including two Ivor Novello's, a Q Award, and the aforementioned Mercury. Islington Mill should be a brilliant place to be reaquainted with an act who are rumoured to be ready with new material.
Words: Simon Butcher