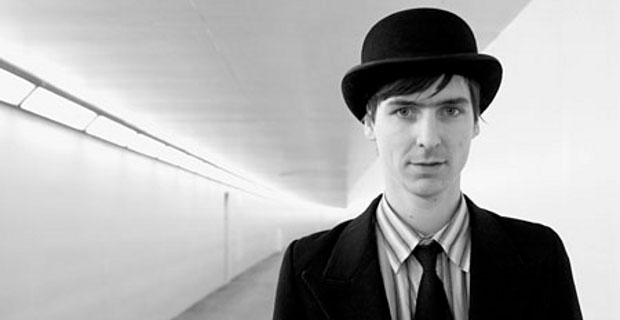 Jim Noir is helping Manchester get into the Christmas spirit by throwing a 'Noir Club' party at Band On The Wall on 5th December. Over the past year Noir has been releasing EP's and videos to members of his club – a cult following subscribing via his website. He's amassed somewhere in the region of 50 songs, and is set to play as much of the material as possible!
For just nine pounds on the door it looks like a gig which is certain to be value for money. Also in the spirit of giving, Noir will be releasing a free four-track EP featuring some of the best of these tracks. Get yourself a copy here.  Potentially 50 songs and a free EP download not good enough for you? Well, support on the night also comes from Race Horses and Manchester instrumentalists Plank!
Next year Jim is hoping to bring out a Best Of Noir Club album and a full fourth album. Here's how he describes the songs you're likely to hear if you head down to Band On The Wall: "Some tunes have several tunes inside them too so there are even more really," says Jim. "I think after this I wont be making any more music ever again. It's been a challenge. But a challenge is a challenge and I like a challenge. Did I say challenge yet?"
Here's a video of some guy playing Jim Noir on one of those vinyl things old people are always going on about….
httpv://www.youtube.com/watch?v=7NeXk_os_l8