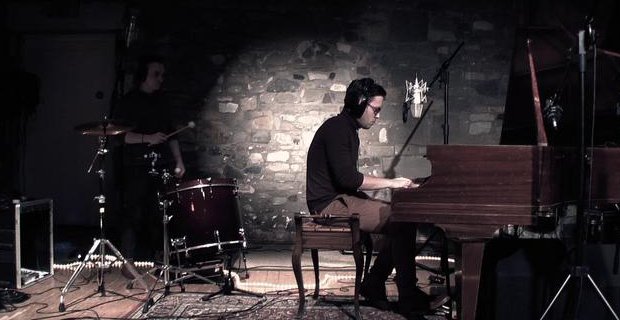 Midnight Lion are set to bring out their new EP, Sleeping In The Woods, on 13th February 2012. The Glaswegian two-piece are quickly gaining attention via their ability to create smooth synth-pop, similar to Manchester mainstream duo, Hurts.
The EP is to be released via Island Records imprint, Lock & Keys. The title track (below) displays their pop proclivity, with a tightly woven chorus providing the foundation for an atmospheric slice of '80s revivalism.
 A short tour is planned to coincide with the record coming out. It will be the first time Midnight Lion have played outside Scotland, and includes a date in The Castle Hotel on February 14th, before ending with a show in The Arches.
Words:Simon Butcher
Sleeping In The Woods by Midnight Lion
Tour Dates
16th January – London, Electricity Showrooms
14th February – Manchester, Castle Hotel
15th February – Glasgow, The Arches