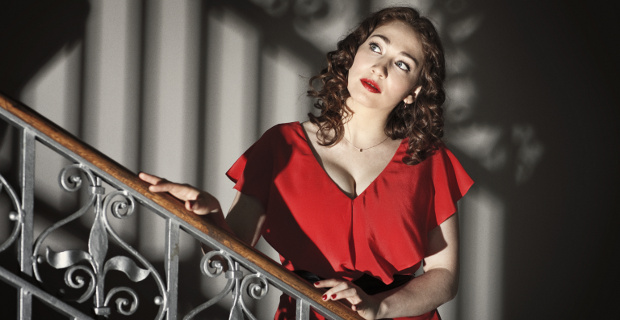 Russian songwriter Regina Spektor has confirmed two major UK shows ahead of the release of upcoming album, What We Saw From The Cheapseats. She'll be performing at Manchester's O2 Apollo on 4th July. Tickets go on-sale March 23rd at 9am.
Already Spektor has unveiled a new track All The Rowboats which is available for digital download now. What We Saw From The Cheapseats marks the first material since 2009's Far and sees her working once more with producer Mike Elizondo (Eminem, Fiona Apple, Dr Dre). Most of the songs have been recorded with Spektor at her most comfortable instrument – the piano – while Elizondo added extra instrumentation to these original takes.
The album was made over an eight week period last summer in Los Angeles. Of the process Elizondon said: "Regina Spektor is a rare talent who continues to surprise. Just when you think you have her figured out, she knocks you out with something completely different."
Spektor will also be releasing two Russian cover songs on 7" for Record Store Day on April 21st. She'll also be playing new material from the album while touring with Tom Petty and The Heartbreakers in April.
Words: Simon Butcher
Follow NN on Twitter and Facebook
Come to our live events