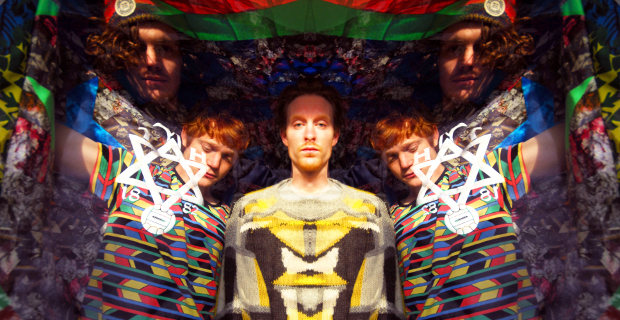 After a sold out 'I was there when…' gig at Trof Fallowfield with Dead Sons earlier this month we're returning in April with the futuristic pop of Beaty Heart. They're incredible, carnival rhythms, Animal Collective 'Merriweather Post Pavilion' style experimentation with playful percussion and catchy hooks swirling in a haze of reverb. We don't call bands incredible for the sake of it. We mean it. These guys have already toured with The Rapture and Peace, so come and check them out!
The London based video and arts group are coming to Manchester on 11th April as part of a national tour in support of upcoming single 'Seafood', which will be the first single to be taken from their debut album, due later this year. The record is produced by Al O'Connell, recent winner of Record Engineer of the Year award from Music Producers Guild, and promises to strip back the sound of the earlier 'Slush Puppy/Cola' EP, bringing strong melodies to the fore.
Support comes from The Red Suns – a fantastic indie band from The Wirral who are supporting Miles Kane at in Liverpool on May 15th. They played for us in February at City Reign's album launch and have an excellent new single on the way. Then we've got Dave Fidler & The Corvettes – the frontman of Manchester's much revered Bluebird Kid Clark, who teams up with a new group for this special acoustic project. As if that wasn't enough bands for your fiver Scott Lloyd is taking to the stage first – a very talented Manchester-based songwriter with a debut EP on the way.
THE RED SUNS:http://www.youtube.com/watch?v=bNoDAkh2Doc
SCOTT LLOYD:http://soundcloud.com/scottlloydmusic
4 acts, five pounds, it's a no-brainer. Come down and say hello.
Words: Simon Butcher (@sbutcher1)