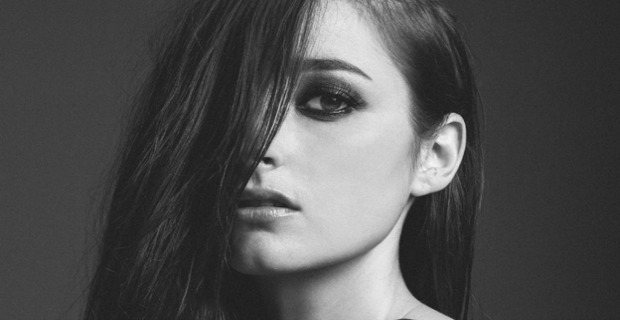 With a slow burning build to the release of her debut album 'Goddess,' California's own Jillian Banks cuts a large shadow among this strange and revival of dark ethereal brooding pop tunes. Head to toe in black and with a colossal voice that spits eloquent tales of forlorn love and aching lust, Banks towers above the other pale clad imitators and has released an album of gigantic proportions to follow.  Still here are the strong refrains, accessible melodies and sparse electronic productions we have become ever so familiar with, yet this time they are strung together with cleverly littered turns of phrase which envelop the subject matter and give to it something rarely seen within the pop music landscape; meaning.
With stellar production from the likes of Jamie Woon, Shlomo and the hugely acclaimed Al Shux, Goddess offers both hints of the conventional and shades of the polished, both of which are expertly balanced alongside Banks' yearning, confessional lyrics and sultry, almost lurid voice.  Flitting between dark-filled soulful motifs and backed with a booming sea of sub bass swells, album stand out track, 'Waiting Game' allows the cracks of Jillian Banks' voice to shine through and shyly illuminates her candid vulnerability which culminates in a mass of frantic low-end swirls and pained vocal refrains. With a limited number of UK tour dates to hand before she undoubtedly blows up to arena sized proportions, catch Banks at The Ritz, Manchester on the 25th of November for a more intimate experience of the youthful singer poised to become a future international phenomenon.
Interview by Dale Smith (@TheGoldenHeron).

Keep up to date on all the latest Northern entertainment news by following us on Twitter, Facebook and Google+.