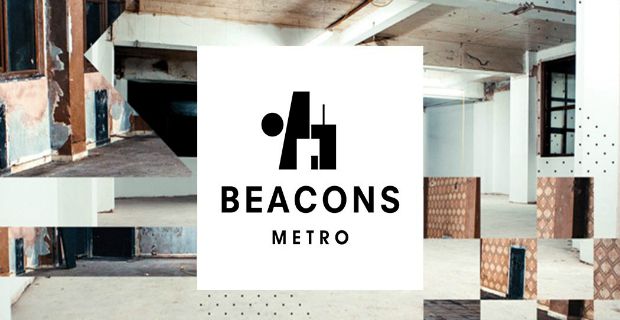 Formerly a summer festival held in the green surrounds of the Yorkshire Dales, Beacons Festival has announced it will be heading to Liverpool, Leeds and Manchester. Rebranding itself as Beacons Metro, the primary focus will be a 12-week programme of events in an unused space in Leeds City Centre. There will also be a smaller amount of events held in Liverpool and Manchester.
Despite 2014 being the festival's best year since its founding in 2001 with an impressive line-up featuring talent such as Daughter, James Bay and Jaws the festival has explained the decision to switch to inner-city events was due to feedback from festival-goers that "the cost of attending a traditional, camping festival was becoming increasingly difficult to meet". By being one step ahead of the festival evolution, it gives gig-goers the opportunity stumble home and tuck into their duvet then wash off a the layer of grime under a warm shower in the morning rather than their hygiene boiling down to an awkward wet-wipe wash.
Kicking off the festival in Leeds is American noise rock/hardcore punk band Pissed Jeans. Named one of Fuse TV's 30 must-see artists, the band have been acknowledged for bringing back 80s memories of hard, slovenly noise, when punk bands realised they could slow down and let their music fall apart a bit. Manchester will be treated with Mac DeMarco at the Albert Hall. With recent success from his third studio album Salad Days which has seen him predominantly on the radio and highly acclaimed among critics.
2nd October will see electronic musician East India Youth take to Headrow House, Leeds Stage. With debut album Total Strife Forever nominated for the 2014 Barclaycard Mercury Music Prize Album of the Year Award as well as the Independent Album of the Year award at the 2014 AIM Independent Music Awards, the musician is a must see for any live music enthusiast. Plus, with his flat known as the youth hostel, with friends and friends of friends staying over on a regular basis, you might even get invited to an after party afterwards.
If you like your music more gritty and heavy guitars are your thing be sure to check out Titus Andronicus in Leeds on 14th November. Described as a violent, overblown and irrelevant indie band in a positive review, the band create that sort of foot banging music that forces you to raise your arms in the air, singing along with endless catchy choruses.
Tickets for each stand-alone gig range from £10-£25 so for a cheap yet brilliant night out, where your beer stays chilled be sure to get your tickets from the festival's website.
Keep up to date on all the latest Northern entertainment news by following us on Twitter, Facebook and Google+.