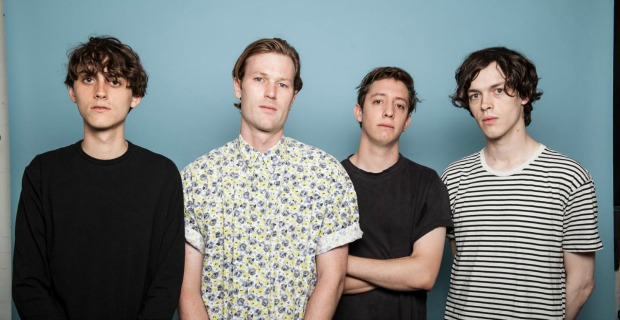 London four-piece Gengahr bring their psychedelic stylings to Liverpool's O2 Academy on 11th April, supporting local band Circa Waves in what promises to be a great Saturday night out in the city.
Gengahr take their cue from the more out-there bands of recent times such as MGMT and Tame Impala, but have an authentic rootsiness to their sound that reveals songs strong enough to hold the attention of the festival crowds they spent last summer winning over.
Hook-laden new single "She's A Witch" shows the best of a band that is bang on trend – drums with enough groove to entice the dancers, floaty falsetto vocals to enhance their psychedelic credentials – all topped off with the catchy "maybe she'll sing, maybe she'll fly" hook making sure they don't just blend into the ever-increasing crowd of Syd Barret-enthusiasts on the scene. B-side "Haunter" is just as strong, its stripped-back sound never detracting from its other-worldly beauty, with the gorgeous harmonies being all that was required to elevate the song to the next level.
With last year's equally bewitching debut release Powder/ Bathed In Light, 2014 saw the band playlisted on BBC 6Music and XFM, whilst support slots with the likes of Jungle and The Maccabees came alongside a string of successful festival appearances. Due to support The Strokes in their huge Hyde Park gig this summer, this Liverpool show is timed perfectly for a band primed to take their chance on the biggest stage, so catch them on the way up if you can.
Keep up to date on all the latest Northern entertainment news by following us on Twitter, Facebook and Google+.