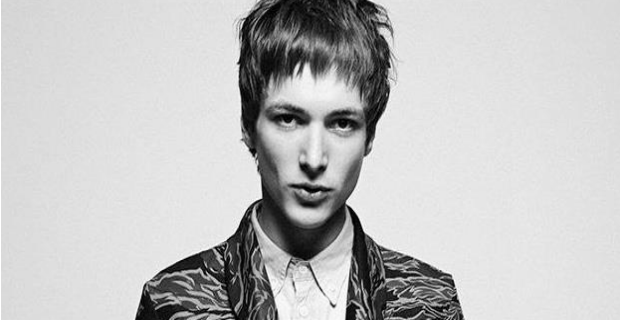 With some of the most devoted fans around (at least this side of the Pennines), the break up of Twisted Wheel earlier this year would have hit many hard. Not least of all Jonny Brown, whose eclectic lyrics and mod sensibilities propelled the band into the more respectable side of the indie adorned spectrum.  With the toe tapping youthfulness of Twisted Wheel's two albums still ringing in fans ears, this November sees Jonny Brown go it alone, performing live in the city's Night & Day café to exalted and sincere anticipation.
Originating from the back alleys of Oldham way back in 2007,  Twisted Wheel emerged with the kind of boisterousness capable only when serious sensibilities are at play. Sensibilities which set apart Twisted Wheel from the haze of chanty sounding indie bands with something to say. That they managed to reinforce their poetic musings in a haze of  punctuated lyrics and guitar beats was testament to the strength of the message, and the man behind that message, Jonny Brown.  Gaining respect from well heeled preachers Oasis and Kasabian catapulted Twisted Wheel into the ipods of fans who were perhaps looking for a slice of indie with dash of real life romanticism.
Following their debut album, Twisted Wheel toured extensively with regular slots on the festival circuit.With a loyal fan base following in their mud drenched steps, it was only inevitable that a second album would follow. With a new line up to enhance the more melancholic ideals at the heart of the second album Do it Again, Jonny Brown brought to attention a new ensemble of despair, perhaps at odds, and certainly at times, in antithesis to the stomping guitar beats. Dohertyesque musings infinitely more concentrated, as we witnessed the coming together of the man Jonny Brown and the "Twisted Wheel", his rather aptly named muse.
But it was not to last, and despite positive signs earlier in this year suggesting a new successful line up cemented in Jonny Brown's ideals, Twisted Wheel called it a day. With a realisation that perhaps the man and the muse were one and the same, Twisted Wheel has reverted back to its maker, with Brown's passion for playing and delivering a rejuvenated message, firmly back at the top of the agenda.
With Twisted Wheel now the sole vehicle for Jonny Brown's creative talent , the more prosaic elements of the band and the northern canvas supplied to many of Twisted Wheel's anthems, will surely come together to satisfy fans and newcomers alike.Whilst fans may be relieved that Twisted Wheel never reached the dizzying heights of lineup changes akin to The Fall, there will also surely be joy that the creator of wildly catchy songs such as Ride and Honey is going it alone. Something that is likely to be Jonny- style dirty rock n roll at its finest.
Words  by Lauren Smith (@anotristyouknow).

Buy tickets for Jonny Brown at Night & Day Café on 15th Nov here.
Keep up to date on all the latest Northern entertainment news by following us on Twitter, Facebook or Google+.