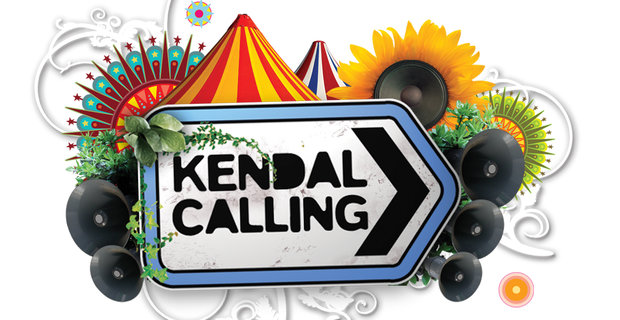 Set amongst gorgeous rolling green fields, postcard-perfect lakeside views and century-old oak woodland, the not-too-big, not-too-small Kendal Calling is a desirable prospect even before you see their line-up. Then you see their line-up and desirable becomes a summer festival must. With a good mix of main stage big names and new music stage up-and-coming stars, the festival boasts an eclectic mix from its headliners all the way to its hidden woodland stages. The big names this years are iconic glam-rockers Suede, kick starting their summer of festivals after last years top ten come back, the much lorded punk slash folk singer-songwriter Frank Turner with his supporting band, the Sleeping Souls and club anthem pop star Example.
As with any good festival however, it's not all about the main acts. Interspersed with well-known names like the northern classics, the Happy Mondays, the acoustically inclined young charmer Tom Odell and the quirky, jazzy New York hip hop trio De La Soul are plenty of other highlights that should certainly not be missed out on. Playful, bright and modern, the tongue-in-cheek electronics of deep-house-classical-synthpop fusion group Clean Bandit are sure to stand out in any crowd. Manchester's future of British pop-rock Catfish and the Bottlemen are set to fill a stage with loud, explosive and infectious rock and roll guitars anthems, all in the spirit of bright-eyed youth, love and lust and whatever you do, do not miss out on the quiet gem that is Blackpool teenage singer-songwriter Rae Morris – a girl with a voice like an angel and songs to capture the imagination and the heart. Gauzy, hypnotic folk-pop duo Champs also promise a unique and intriguing sound as do neo-soul funk rock band The Heavy.
On top of bands like American indie rock trio The Augustines, the criminally overlooked and underrated Athlete and imaginative eclectic Scottish five piece indie guitar band Frightened Rabbit, there are solo acts like ex-Rascals & one half of the Last Shadow Puppets mod reviver Miles Kane and Youtube's rising star singer-songwriter Lewis Watson. On top of that again, DJ pioneer and drum 'n' bass icon Goldie is doing a DJ set, as are cutting edge remix-ers 2manydjs. Kendal Calling's trippy Glow Tent is the place to go if it's dance and DJ's you're after. The intimate Calling Out stage is the place to be if you're looking for exciting emerging talent (and it gets transformed into a late night cinema when the bands finish up), or the even more secluded Woodlands stage where local bands come to claim their place and strut their stuff.
Kendal Calling 2014 is in a position all but unique to music festivals – it's a medium sized festival not trying to be bigger than it is. Big enough to draw in great names and capture that festival buzz, but small enough to not to lose it to the crowds. A beautiful location, food, drinks and a wealth of great music on all sides – what more could you ask for in a festival?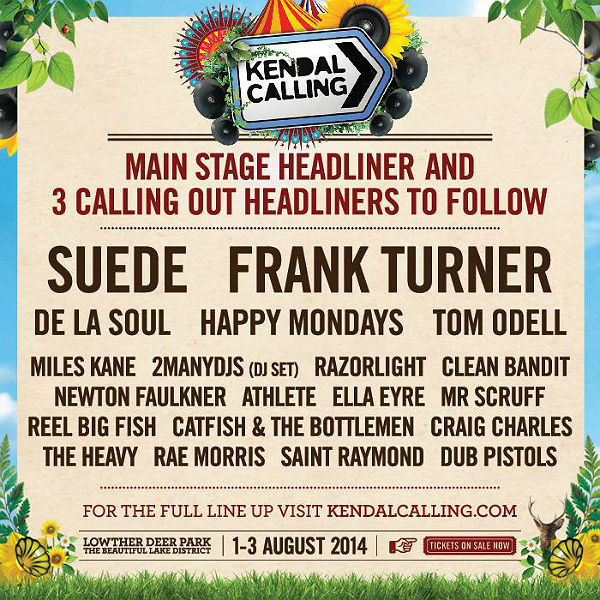 Words by Conori Bell-Bhuiyan (@ConoriBlue).
Be sure to 'Like' us on Facebook and follow us on Twitter to keep up to date on all the latest Northern entertainment news!