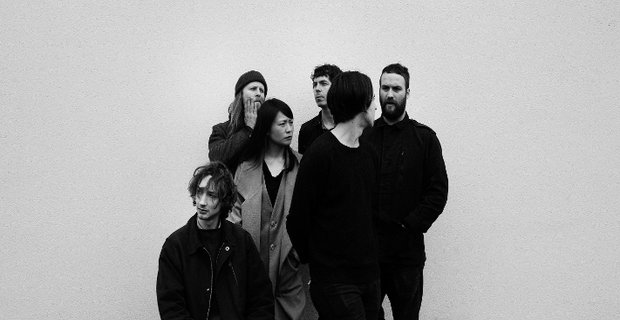 Sonic boom and weighty reverb meld together the tense guitar and echoey lyrics of Manchester's Kult Country's new single 'Trembling Moon', a big, bold and brooding shoegaze pop track. It's a confident and impressively uncompromising song from a band that's still readying for the release of a debut album, and a step up in intensity from Kult Country's first single – put out close to a year ago in April 2013, the aptly titled 'Slowburn'; a moody, hypnotic and motorik driven release accompanied by b-side 'Amongst The Dead Forever', and equally moody, and increasingly raw, grainy track.
It's nice to see that the band have stretched their sound since then, their dissonant new track showing no signs of restraint with its fuzz-effected vocals all but indecipherable against the waves of dramatic howls and warped guitar that's grounded by the pulsing baseline and lifted again by writhing atmospherics. The heavy layer of distortion makes it hard to draw much meaning from the lyricism of the song, but there's a keening sense of longing – or perhaps reflection – in the hazy vocals. Early days My Bloody Valentine is the comparison to be made. This latest single comes out officially on No Self Records on the 30th of June, and after the single launch in London the 1st, the band returns to the North on the 4th of July to test their sound live at Manchester's The Eagle.
If the fuzz-powered, intergalactically inspired and distortion heavy 'Trembling Moon' is a sign of things to come for Kult Country, then the band is one to keep an eye on. How they'll translate the scope of this record into a full length album remains to be seen, but if they can keep up the intensity and size throughout, they will be a force to be reckoned with.
See Kult Country at the Eagle Inn, Salford on July 4th.
Words by Conori Bell-Bhuiyan (@ConoriBlue).
Be sure to 'Like' us on Facebook and follow us on Twitter to keep up to date with all the latest Northern entertainment news!