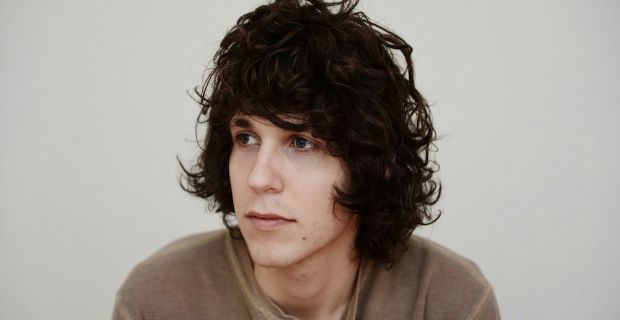 Canadian songsmith Tobias Jesso Jr brings his 70s-style piano ballads to Manchester's Ritz on 29th November, ending a packed year in which debut album Goon has seen him become a darling of the music press and fans alike.
Finding his niche somewhere between American icons Harry Nilsson and Randy Newman, he seems to tailor his songs like a master craftsman in the Bacharach mould. The results have a timeless quality that have no place being pigeon-holed – get Kevin Parker involved and you could have a psych masterpiece, but equally it wouldn't surprise if Adele's people were planning a raid on his material.
Jesso Jr's own minimal take on his compositions simply let the songs shine through. His understated yet occasionally soaring voice is far from the 'acquired taste' end of the spectrum but it would be wholly unfair to mark him down as the easy-listening type mostly bought in supermarkets.
The songs on Goon are expertly crafted around themes that suggest he has certainly lived a life, with the fractured "How Could You Babe" even tempting a slight Nilsson-esque scream from him at the end of its tale of lost love. There is not an ounce of fat on these songs but he seems to give everything to them – not a lyric is wasted, and his knack of finding chords between the chords keeps them from becoming too familiar and formulaic.
Recent single "Without You" recalls Lennon's solo years – from its double-tracked vocal to its girl-on-a-pedestal lyrics – and finds Jesso Jr lay his emotion bare amongst a minimal soundscape to produce some truly affecting stuff. Occasionally he gets a little too close to his heroes – "Crocodile Tears" is pure Harry Nilsson – but there is a lot to be said for a writer simply writing what he likes to hear. "Leaving LA" successfully merges Dennis Wilson's solo and Beach Boys output, and "Can We Still Be Friends" is the song Paul McCartney never quite managed to write. He doesn't hide his influences and he doesn't need to with songs like these – they're simply great songs that go into the pot marked 'timeless.'
Usually backed by a full band live, the Ritz show is a great chance to see early performances of songs that you could well still be hearing years down the line.
Find out more by visiting Tobias Jesso Jr's website.
Keep up to date on all the latest Northern entertainment news by following us on Twitter, Facebook and Google+.