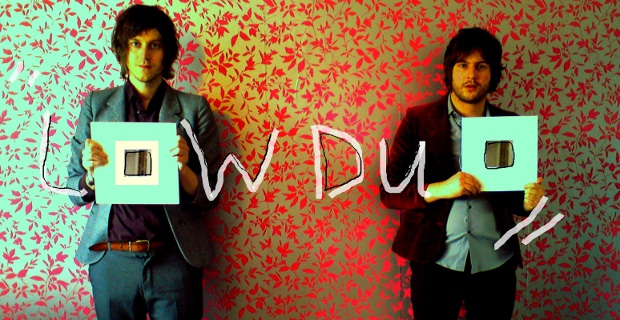 Hello there. We'd like to say a big thanks to everyone who came to our first Northern Noise gig on January 28th – it completely sold out and the bands were fantastic.
Our second, on February 25th, promises to be just as good and just as busy. We're privileged to have both Low Duo and Towns coming to The Castle Hotel this time – plus even more acts to be announced – all for only £4 (online ticket)!
Low Duo
"Low Duo do give fresh lustre to that overworked notion of the 'darkly powerful'." – Paul Lester, The Guardian
Low Duo are two brothers – Adam and Leigh Greenwood – from Sheffield, who write darkly emotive minimalist guitar music. Already the pair have performed a live session for Tom Robinson on BBC 6 Music and featured as The Guardian's New Band Of The Day. Their bare-bones textures equally gripped Northern Noise writer Jack Mitchell, who described their latest EP as 'a five-track beauty'.
Where better to see such a stripped-back spectacle than the intimate surroundings of The Castle Hotel?
"Adam's dexterity with a singular guitar astounds and their minimal approach knows no limitations. Percussion comes via fragile plucks of the strings and hand-tapping the base of his guitar. The second instrument, Leigh's voice, is more haunting and compelling than ever before." – Jack Mitchell.
Towns
"Baggier, bubblegummier version of Yuck" – NME
"Keeping a watchful eye over these young lads" – VICE
With a debut single out later in the month this hotly-tipped four-piece have garnered praise via both NME, Vice, and The Fly. Shimmering riffs recall legendary acts including The Stone Roses and Primal Scream – all within an inimitably modern context…