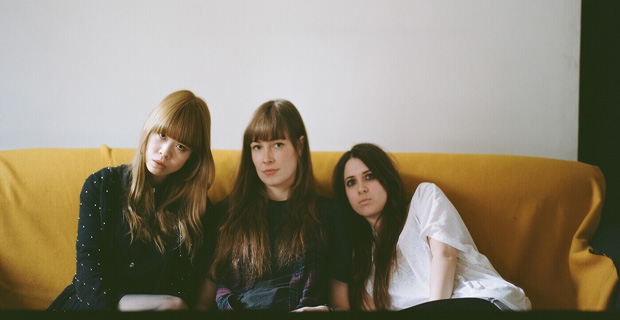 After five memorable nights at The Castle Hotel, the Northern Noise team have decided it's time for a change of pace. During our time at this iconic Mancunian venue we've had the pleasure of introducing eager crowds to a handful of our favourite up and coming acts. Hhymn Low Duo, Torches, Bluebird Kid Clarke, Coves and many more local bands have all helped us to put on some of the hottest (literally) gigs in town and remind us just what raw talent really sounds like. Now it's time to take things to the next level.
This October our spectacular live events will find a new home at Sound Control Manchester and we couldn't be more psyched. Located in the heart of our fine city, Sound Control has quickly become one of the North's most talked about music venues and one of our favourite gig spots to boot. With its comfortably sized music room we're confident we'll be able to throw a bigger party without losing that trademark intimacy and crowd-band interaction that's become customary at every Northern Noise Live show. What's more, we've got a doozy of a line up ready to help us celebrate this gig graduation in style. Like a king-size Snickers it's the same Northern Noise Live, just bigger…
Don't miss out – buy tickets here!
—————–
Headliners – Novella
Novella have been putting in the work on London's live circuit, playing plenty of shows and converting rooms of strangers into ones filled with ardent fans. Their difficult to pin down mixture of C86 indie-melodies, shoegaze distortion and cool as a cucumber vocals (are cucumbers really that cool?) culminate in a sound with clear influences yet one that's undeniably refreshing to hear. Their last show in Manchester was to a packed crowd in support of Veronica Falls. Expect tickets to fly for this one too. Get one while you can!
Words by Simon Butcher (@SButcher1).
—————–
Support – Towns
With shimmering guitar riffs harking back to the likes of The Charlatans and Primal Scream, this baggy Bristol four-piece have garnered praise already from NME, The Fly, Clash, and Vice with their two recent singles. They even opened up for Paul Weller in London on August 1st. We gave them our seal of approval back in February with their first ever Manchester show. We were impressed then and we're sure you'll be impressed in October. The fuzzy riot of noise they emit is sure to bring even more praise their way.
Words by Daniel Savage (@NoSaucePlease).
Get your advance tickets here.
Be sure to 'Like' us on Facebook and Follow us on Twitter to keep up to date on all the latest Northern music news!
Intro by Simon Bland (@SiTweetsToo).