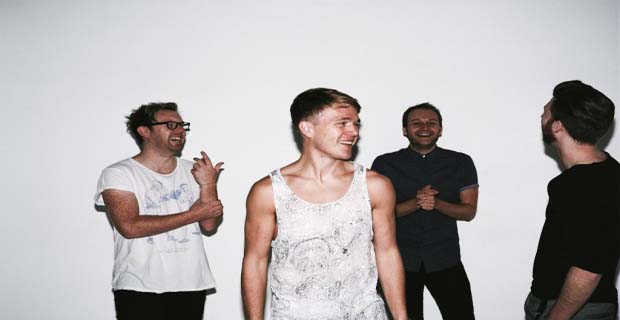 Riding high on a wave of web and blog love for their previous two singles, Starlings are back with yet another infectious, electronic gem. Released as a single on October 10th, Dark Arts has since been re-jigged and re-cut as much as seven times to make up an EP that will keep all of us happy with mixes that don't get boring even if it is the same song.
Building their sounds around a distinctive balearic beat, they have combined indie and synth-pop with electronic elements to great effect and have a charismatic frontman in Justin Robson, who can really sing. His voice is reminiscent of Simon Le Bon, Tony Hadley and Jim Kerr, from an era when synth groups had frontmen with big voices. With the voice and sound of an eighties synth act they could be described as a modern day Flock of Seagulls or even Duran Duran.
So, how could you not like them? Maybe referring to them as an eighties throwback is a bit harsh as they are their own entity, but it's a huge compliment and one they should be proud of. After all, there aren't too many bands trying to achieve the same goal.
For example, go back four or five years and you couldn't escape the hoards of skinny jean teens grabbing guitars and kick starting indie bands to echo NME poster-boys like Arctic Monkeys and The Kooks. Now, it would appear Starlings are swapping their Strats for synth and their skinny jeans for suit-trousers with no socks. Mixed in with the likes of Hurts, this Sheffield four-piece pride themselves on being dressed to impress and with a sound equally as impressive as their attire, they look set to have a big year ahead of them.
Words by Ashley Clements.