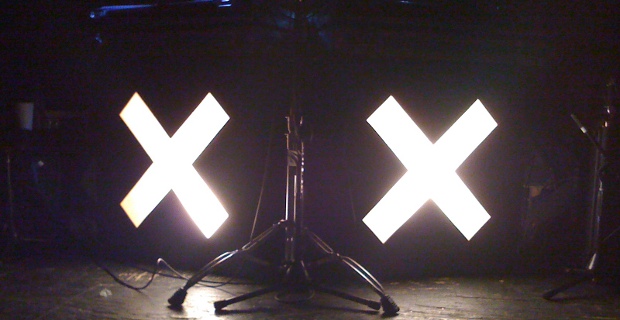 It seems a little astonishing to think it has been a full three years since their debut, the enticingly haunting whispers of Romy Croft and Oliver Sim demonstrated a desperately evocative LP, which touched the hearts of most and helped delicately remove the clothes of many. It may be three years since we were first seduced by The xx, but seek one person that's grown tired of that enchanting self-titled LP and I dare say you'll fail to do so.
 While the Mercury Prize winners have been out of the studio as a group, their name has remained prominent, thanks in no small part to the work of Jamie Smith. With an array of remixes to his name, including Gil Scott-Heron's I'm New Here [in its entirety], the producer and founding member of The xx has been anything but quiet.
 Released on Monday 10th September, Coexist – the bands second studio LP comes a full 1119 days after their debut and is released, as with Jamie XX's solo work, through Young Turks.
 The album demonstrates the same beauty so prominent in their first, yet with an additional depth – The xx have not aged, but matured, remaining consistently original. The first insight in to this new body of work, Angels, was released in July this year with Chained unlocked early August. Each received a rapturous yet refined endorsement from fans and critics alike. Very much The xx we know and love, Angels is a solitary affair, a love letter without answer, a delicately worded piece confronting an unwelcomed goodbye. Equally touching, Chained echoes a chorus of "we used to be closer than this", if their debut were the exploratory early stages of a blossoming new relationship, Coexist is the realisation that those perfect days are now increasingly infrequent.
 Asking "Why do we waste time, hiding it inside? I want you to be mine", fourth track Try nurses the power of hindsight, the realisation that one is indeed the loneliest number. Following on from Fiction in which the idea of parting ways is toyed with, this track demonstrates the awkward indecision that plagues the closing stages of a relationship, when we seek an answer for why the love is unwilling to show itself as freely as it once did. This indecision is perfectly demonstrated from the outset, opening with a hi-pitched oscillator that returns between the soft beat which accompanies the despondent whispers of Oliver and Romy. The undulating pitch acts as the drink, the straight whisky, the distraction from the blurred situation as one toys with the possibilities of a resolve. It seems there is beauty in a breakup and it comes in the shape of this delicately honest track.
 The album demonstrates some diversity in pace with Sunset possessing a modest but workable beat, which illustrates a slight transition between the two halves of the album. Track seven, Missing, continues this theme with a strong yet subdued bass, drowned out by the illustrated vocals of Sim, who demonstrates a more assertive nature rarely seen.
 There is an additional confidence displayed in the partnership of voices, Sim and Croft offer a more assured tone in Tides as they declare "You leave with the tide, and I can't stop you leaving". While one may think otherwise, this confidence does not detract from the beauty so heavily associated with a band best known for their unobtrusive character. What we have here is an unforced amalgamation of old and new, the introduction of a more diverse backdrop with the lyrics delivered as tenderly as only The xx can.
 This isn't the mood setter their first LP was, while it may well be less delicate it is no less successful. This isn't a collection of eleven tracks, but a story that demands your attention. While their debut demonstrated a softness throughout, Coexist shouts, cries and exhibits mild jubilation, it's a mature yet honest story, a realisation of change with a lack of understanding as to why. It's ageless, timeless and stunningly crafted. It's out now.
Words: Jack Mitchell
Be sure to 'Like' us on Facebook and Follow us on Twitter to keep up to date with all the latest Northern music news!