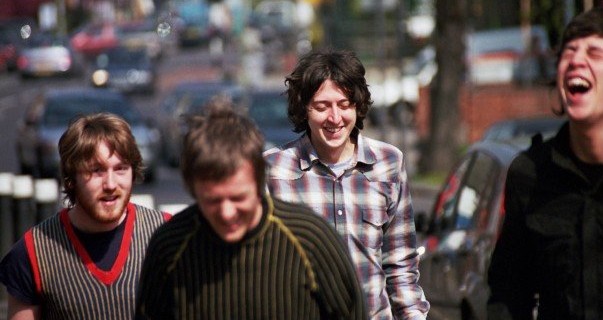 The next Northern Noise Live event is almost upon us. On the 26th of this month we've got a blistering line up of bands who are sure to let you forget the rain and the weather of the past and looking forward to the summery festival season.
Playing what we are expecting to be a full venue will be Birmingham's hotly tipped Jaws. Then our headliners, and Manchester's own, Bluebird Kid Clark will take to the stage. However, as is becoming tradition, we asked Bluebird to compile an extensive list of their favourite tracks from bands known and unknown to help get fans in the live music mood.
Here's what front man Dave Fidler decided to include:
Ry Cooder – Dark End Of The Street
"One of the best ever live performances, this is how it should be done."
Smokey Angle Shades – Have A Heart
"A band we played with in London a few years back."
Meadow – Beauty's Pimp
"Friends of ours who's talent has yet to be discovered by the world."
Hey Hey My My – Merryland
"Some more of our friends, this time from France."
Golden Smog – Until You Came Along
"Amazing songwriters and performers, this band are a collective of artists from bands such as Wilco, Big Star etc."
Sam Sallon – Free
"Yet another friend of ours who we think should be big."
I Am Kloot – To You
"Brilliant Manchester talent and lovely people to go with it."
The Faces – Bad 'n' Ruin
"The most fun band of all time."
Bon Iver – Towers
"It's mellow but great."
 Macca & Wings – Let Me Roll It
http://www.youtube.com/watch?v=PidB2CL1C9U&feature=related
"Oh yeah."
Queens of the Stone Age- No One Knows
"They do heavy music how it should be played."
Johnny Cash – Folsom Prison Blues
"Both a legend and an inspiration."
Jimi Hendrix – Like A Rolling Stone
http://www.youtube.com/watch?v=Mcq9lHlpoqc
"The whole Hendrix at Monterey gig is amazing but here's him giving a nod to Bob Dylan."
Jack white – Ball & Biscuit
http://www.youtube.com/watch?v=-kFepHUlNtA
"Most of the stuff on our list is unheard of or classics so here's a recent performance that we like."
Frazer King – Sail A Boat
"Finally here's some more friends of ours who should be making it to the big time."
words by Daniel Savage
See Bluebird Kid Clark play for us at The Castle Hotel on Saturday 26th May. Get your tickets here!