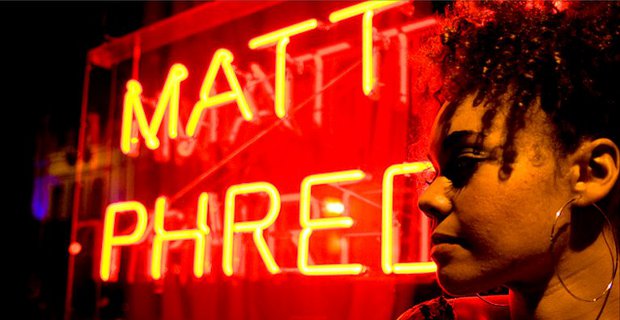 Continuing our Personal Playlist feature this month is Matt & Phreds – the most distinctive venue in Manchester. Tucked away behind Oldham Street in the Northern Quarter, this venue has all the allure imaginable of the early Harlem Jazz clubs and is often frequented by the trilby-wearing congnoscenti, being the North's only dedicated live Jazz club. It's a great place to relax and escape the busy nature of city life. There's live music virtually every night, plus free home-made pizzas Monday to Friday with every round of drinks! This unique playlist perfectly captures the character of a brilliant establishment…
Photography: Gordon Jackson www.gordonjacksonphotography.co.uk
Miles Davis – So What
httpv://www.youtube.com/watch?v=NzyV8kb2_2Y&feature=related
Top of the list is the strangely melodic and melancholic So What, which is the title track from Miles Davis' seminal album A Kind Of Blue (the best selling Jazz album of all time). Having a line up of John Coltrane and Cannonball Adderley handling the saxophones along with Davis' unique trumpet technique and Paul Chambers and Jimmy Cobb taking care of the rhythm section, the group weave in and out of each other effortlessly and in our opinion – hard to top.
Frank Cunimondo Trio – Feeling Good
Secondly we have selected this as it captures the essence, power & beauty of the song but at a much faster pace. It brings out a differing, enchanting quality than the original recording by Cy Grant (an actor from the '50s – it was penned for a film). It even rivals the dynamic famous Nina Simone Version and its powerful brass accompaniment.
The Greg Foat Group – Bright Is The Sun
Third we have a modern Jazz group fronted by Mr Greg Foat, an extremely talented musician. His album stands testament to his talents capturing many moods, moving from dark to light with complex movements and majestic melodies.
Galt MacDermot – Coffee Cold
Highly accomplished musician with many scores under his belt including the HAIR stage show Galt has proved his song-writing abilities many times over. Coffee Cold especially captures a certain quality and pace of relaxing into a slumber and loosing yourself so much that your coffee does become cold!
Blossom Dearie – I Like London In The Rain
This chunky bass-driven track has many alluring qualities to it,  from Blossom's vocal raising and floating above the driving beat, to the many accompaniments – sweeping strings, funk picking guitar, steady piano-stabs – climaxing in a flurry of horns and saxophones.
Quantic & His Combo Barbaro – Linda Morena
Quantic teams up with a select few Colombian musicians and various other special guests giving a soulful, funky kick to Columbian and vintage tropical beats. This track is feel good and has that driving rhythm to make you want to get up and move.
Menahan Street Band – Home Again
This track is so uplifting and gives you a feeling of familiarity with its warm bass and melodic horn section – an aptly named track indeed. From the same camp as the Daptone funk/soul revival label they prove their worth as extremely talented musicians.
Banda Brothers – 1070 Elder Avenue, The Bronx
Latin Jazz done fantastically with a rich tapestry of horns, saxophone's, congas, piano and a drummer that shows no mercy to his kit almost making it sing through the track. Two accomplished brothers showing there pure unadulterated raw talent in the Latin Field.
John Coltrane – My Favorite Things
One of the all time great records in Jazz music and although Coltrane falls off in his solo somewhat the piano solo by McCoy Tyner is one of the most enchanting performances ever laid down on tape. The splashing drums take the structure along with the bass holding the rhythm section sturdy but it is all about the relationship, pure semblance of John and McCoy playing off each other in true improvised Jazz musicianship.
Fela Kuti – Let's Start
Afro beats master Fela along with the phenomenally talented Ginger Baker (Cream's Drummer) and a host of other musicians make this track a rich hypnotic, almost trance-like blend of drums, percussion and horn stabs to entice you in and mesmerise you. You really cant sit still when it's on.