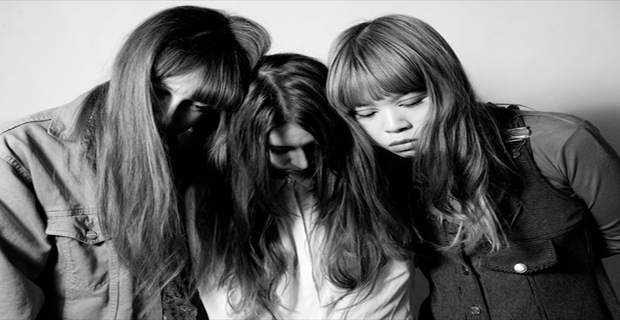 Here we go, we're on the final stretch now. If for some crazy reason you're still without a ticket to this Friday's epic Northern Noise Live show then it's probably time you had a quick word with yourself. Don't you realise what we're offering you? For six measly quid you get to experience Weston Super Mare's shoegaziest export Towns in one of the cushiest venues in Manchester. Oh, and we also have a little band called Novella making a rare appearance up North. If that wasn't enough, each ticket comes with a guarantee of at least three hours of 'dead good fun'. So if you're still on the fence, pull yourself together and head to our ticket page. You won't regret it. In the meantime we asked Novella to compile a list of their all time favourite tracks so we could find out what makes them tick because we're nosey like that. Take a look!
Did you know we interviewed Novella too? Because we did.
Tame Impala – Skeleton Tiger
Hollie: "When Novella started we were pretty obsessed with the Tame Impala EP and this was our favourite track. I think they're one of the best bands around right now."
The Shangri-Las – He Cried
Hollie: "I've been collecting girl group records since I was 19 and The Shangri-Las are my favourite. I love their lyrics – such simplistic but brilliant songs all about teenage rebellion and heartbreak, definitely a big inspiration to me. Our next single 'Mary's Gun' is about Mary Weiss."
Led Zepplin  – White Summer/Black Mountain Side
Hollie: "My parents are huge Led Zepplin fans so I grew up listening to them along with Sabbath, Pink Floyd, Cream…when I was a teenager and had started playing guitar I used to obsessively watch videos of them live. Although 'White Summer' was originally a Yardbirds song, I love the live version of Jimmy Page playing this with Led Zepplin and then going straight into 'Black Mountain Side' – it's just incredible."
Ultra Vivid Scene – Mercy Seat
Sophy: "I found this track on an old 4AD compilation. It was probably the first song we all became obsessed with as a band. We've tried to cover it about 1000 times but can never do it any justice. 'Nuff said."
Beak> – I Know
Sophy: "This band is so clever. Listening to the whole record makes me feel cerebrally muscly."
Wimple Winch – Atmospheres
Sophy: "This came off one of those Rubble compilations. I'm not too keen on those as a rule but this song always stood out and I've played it all the time ever since."
Fleetwood Mac – Dreams (Live Version)
Suki: "Just what the song is about and the tension between Stevie and Lindsay at that point. Very into the melancholy lyrics."
The Beatles – Love You To 
Suki:  "The sitar, along with the tabla, bass and fuzz guitar. What more do you want?"
Mort Garson – Plantasia
Suki: "My favourite Mort Garson album. Sounds like the kind of music you play to your plants. It's that soothing!"
Velvet Underground – Here She Comes Now
Sophy: "Just because nobody does it better."
By tickets for Northern Noise Live: Novella w/Towns at Sound Control Manchester right here.
Words and interview by Simon Bland. (@SiTweetsToo)
Be sure to 'like' us on Facebook and follow us on Twitter to keep up to date with all the latest Northern music news!