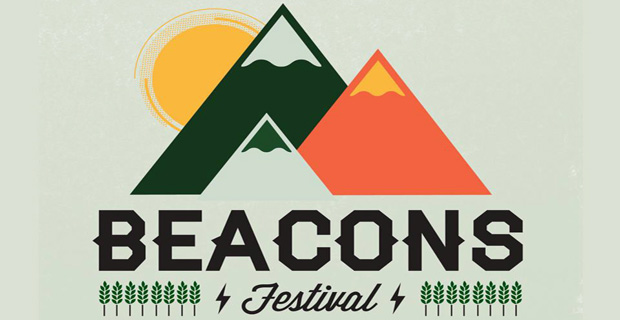 August is almost upon us and with it comes Beacons Festival, another outdoor extravaganza which combines a stellar musical line-up with some of the most idyllic scenery our Northern homeland has to offer. Set in the heart of the Yorkshire Dales, this year Beacons will make its debut in a breathtaking new location having been forced to cancel last year's event due to flooding. However, not one to be held back, Beacons has returned stronger than ever, bringing with it a healthy dose of festival hype.
Combining an array of diverse acts, Beacons aims to offer something for everyone while maintaining a homely DIY attitude throughout proceedings. Musical acts scheduled to appear include Kendal quartet Wild Beasts, minimalist dub-step duo Mount Kimbie, Reggae kings Toots & The Maytals and hip-hop star Roots Manuva to name just a few of the varied acts on offer. They'll be joined by the likes of Japandroids, Admiral Fallow, 2:54, Cloud Nothings and Willy Mason in what could be the most understated line-up of the 2012 festival season.
And the fun doesn't stop when the stage lights go down, Beacons features enough DJ acts to keep your feet moving until the sun comes up. Not one to forget its roots, the festival also gives local talent a much needed hand by offering regional bands a platform on which to be heard. And if that wasn't enough there's even a Fancy Dress Friday to help add to the party atmosphere. This year's theme is 'All The Fun in the Fair', so if you want to turn some heads, better get thinking of a costume.
Party attractions aside, Beacons really does offer something for the whole family. If you fancy recharging your batteries, then why not head over to the festival's numerous non-musical highlights. These include art installations, documentary screenings, singing workshops, a create-your-own zine tent and even rock-and-roll aerobics. With many, many more attractions available, Beacons is clearly bursting at the seams with enough entertainment to fill your three-day stay in the picturesque Dales. And with a killer line up to boot, this could be one of 2012's most memorable mini-fests.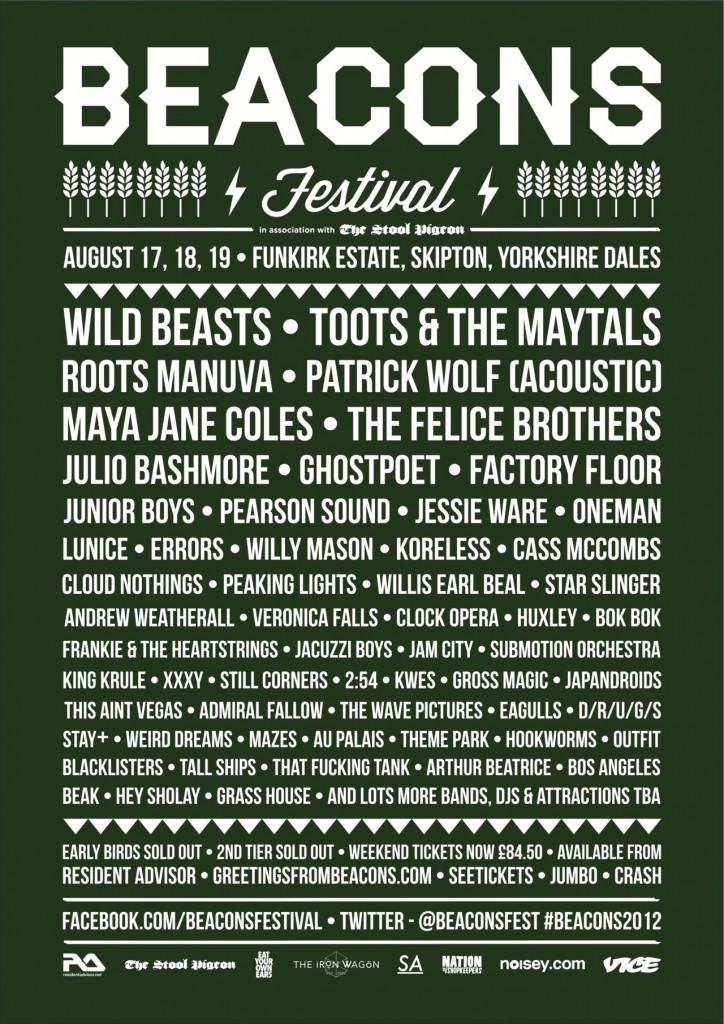 Words by Simon Bland. (@SiTweetsToo)
Be sure to 'Like' us on Facebook and follow us on Twitter to keep up to date with all the latest Northern music news!