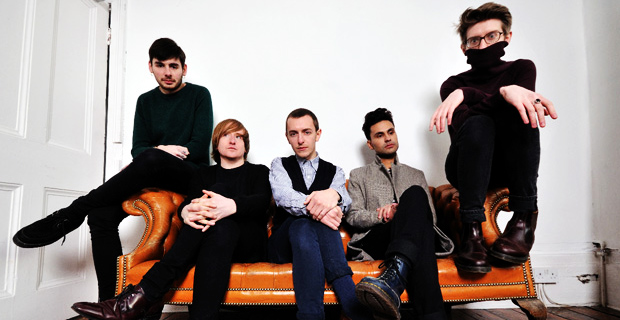 Chapel Club are ending their successful first year on the outskirts of the mainstream with a final few dates in the UK. Their debut album, Palace, was released at the end of January this year to a wealth of critical acclaim, with many citing their huge potential.
 During the summer they have made use of the festival season by sneaking new songs into their set, hoping to show that they have indeed climbed further ground and are seeing that potential met with actual ability.
 As a special treat, the band will not just be performing one set. Oh no. Instead they have given themselves the task of two sets each night. The first one featuring tracks from previous material such as Surfacing and All The Eastern Girls, plus songs from the Wintering EP that was released in 2010. The second set, and if you are a Chapel fan then undoubtedly most exciting part of the evening will be their extra previewing never-before-heard songs from their forthcoming second album.
 The band have spoken about building positively on the first album and frontman Lewis Bowman explains: "We all have a lot of love for the songs [on Palace] and we love that so many people have taken them to their hearts. But when we wrote them we were still learning how to write songs together. Now we have a bit more experience, we're better able to explore the possibilities. Everything feels freer and fresher and more relaxed and more exciting; hopefully the new songs reflect that."
 With talk like that we can only expect good things.
 Words Daniel Savage
httpv://www.youtube.com/watch?v=70102WX57Rk&ob=av2e
OCTOBER
10th     Manchester   @ Sound Control
11th      Edinburgh     @ Cabaret Voltaire
12th     Sunderland    @ Independent
13th     York                  @ Duchess